Are you registered? AASB's 69th Annual Conference is coming up next week!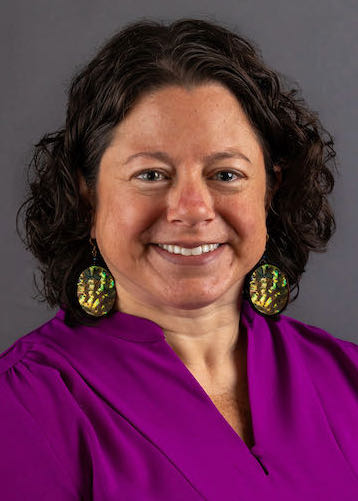 Jenni Lefing, Membership Services Manager
We hope to see many of you in Anchorage November 3-7 at Hotel Captain Cook for this year's Annual Conference. Over 40 districts have registered to attend the largest annual gathering of school board members in the state. This gathering is a unique opportunity for school boards to come together and share ideas, concerns, experiences, and explore ways to collaborate.
We are also excited to host our first in-person Youth Leadership Institute (YLI) since 2019! YLI brings high school students together from throughout Alaska to be part of engaging breakout sessions and empower youth to use their voices to be change-makers in their schools and communities.
Annual Conference starts Thursday November 3 with two pre-conference sessions; Ready, Set, Govern! for new school board members, and Experienced Board Member Academy focused on Board-Superintendent Relationships.
Annual Conference is the memberships' opportunity to affirm "Where We Stand" with the resolutions process. The Resolutions Commitee also meets Thursday November 3 to review, amend, or recommend for deletion any new or existing resolutions. The committee recommendations will be made available to the membership no later than 8:30 am Saturday November 6th, 2021 as per AASB Board Policy 208.
All board members are invited to participate in the Thursday Resolutions meeting, and each district is encouraged to have at least one representative present. The resolutions voted on and passed by the Delegate Assembly each year set the legislative course for the coming year. They provide direction to the advocacy team as they represent you in Juneau and Washington, D.C.
This year's conference theme is Ensuring Opportunities for All. The main conference features two incredible keynote speakers; Joel Isaak, State-Tribal Education Compacting Project Coordinator with DEED and Dr. Janelle Vanasse, President, Alaska Pacific University.
Over 15 breakout sessions will be presented throughout the weekend on topics that include Superintendent Evaluation, Advocacy, Life/College/Career Readiness, School Law, DEED's Strategic Reading Plan, Effective Use of Data and more! There are also over 20 mini-sessions to choose from during Friday's Snapshot Sessions on even more topics.
And, make sure you dont miss the Friday June Nelson Memorial Scholarship Fundraiser, an annual AASB tradition. At this fundraiser , items donated by school boards and school board members will be put up for auction (through a live and silent auction). All proceeds go to students for post-secondary education scholarships.
Here are some tips to help you make the most out of this year's Annual Conference:
Download the conference app.  Everyone who is registered for Annual Conference will be sent an email with app instructions on October 27.  Check the app for the most up to date conference information. 
Coordinate with your board.  We recommend to boards that to get the most out of attending, members split up and attend different sectionals, and than share out with each other. Find out if your district has registered students for Youth Leadership Institute (YLI). If so, make sure to include students in off-site meals (Thursday Lunch, Dinner, Friday Lunch, Saturday Dinner).
Use free time to network. We have built in time for you to do just this- at meals, breaks, June Nelson Fundraiser, district forums and more.  You can learn so much from others in the same role you have, and it's great to build a network of colleagues. During Roundtables, you will also have time to meet with youth leaders.
Join in on fun conference traditions. Friday is Traditional Wear Day, and that means we encourage you to whatever showcases your community. Whether Xtratufs or a kuspuk is your daily wear, bring them. Friday night is the June Nelson Scholarship Fund Raiser, an annual (and favorite) conference tradition. Bring a donation and watch it turn into funds for student scholarships.
After returning home, share what you learned at your next board meeting. We suggest each board member prepare a written or oral report for their next meeting. Highlight what you learned during the conference and ideas you'd like to share with other board members and administration.
Remembering these tips will help you have a successful conference and help you and your board grow in the vital work you do for all students.
It's not to late to join us at Annual Conference! There is still time to register!
---