ASK AASB: What are best practices for addressing emailed public comments at virtual board meetings?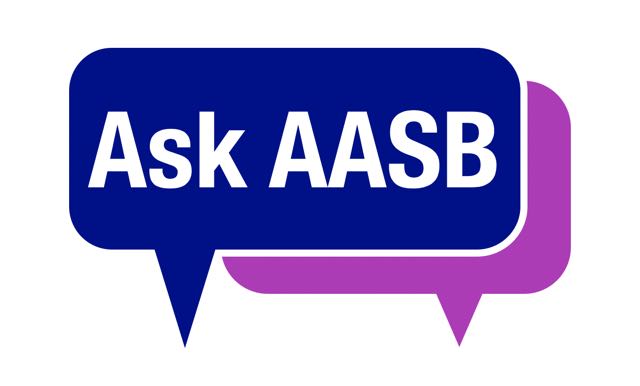 Q – During a virtual meeting, do folks need to sign up and speak during the meeting, even if only to say, "I have an email I would like to send" to accept a public comment received via email? Or do they need to address it as a public comment in the email for a particular meeting and send it within a reasonable time frame for the Academic Policy Committee (APC) to receive and review it before it is packaged and approved with the meeting minutes?
A – The world of virtual meetings has changed how we have to approach some things. It will be necessary for the Academic Policy Committee to decide upon a protocol that it will adhere to and make sure your parents and staff are aware of it. Public comments are an essential way for the Board to hear from their public on items that may be on your agenda or anything else associated with the school. In some cases, public comments during a board meeting on items that are part of the agenda are meant to inform the Board before the Board takes action. As a board, you may want to capture and preserve those comments for the record.
Traditional Option
In this case, you might only accept emails or verbal public comments during the meeting. For emails, that seems awkward and hard to manage. When meetings used to be held in person, boards would often categorize public comment as primarily those comments received verbally at the meeting. All other comments received by email or letter were deemed correspondence. This model may not work very well in our new virtual setting.
Virtual Meetings
Verbal comments at a virtual meeting may be much less likely. As a result, more people may want to email you their comments, and the question is, is this considered public comment during the meeting? We suggest looking at the procedure the legislature uses for public testimony. They allow both written and verbal testimony, with a specific cutoff date. Perhaps a simple solution would be that any emailed comments to the Board before and during the meeting comprise the "public" comment for that meeting. It would help if folks identified in their email that it was "Public Comment," but they may not always remember. You may want to standardize the data collection process by using a Google form that automatically collects the information and archives it. A new form could be started after every meeting.
If you use this process, there would be no need for folks to sign-up at public comment and say, "I sent you an email." However, folks could still sign-up and verbally state what they also sent to you in the email. That happens a lot with legislative testimony. Our advice is to consider digital correspondence about the meeting agenda as a public comment through the end of the meeting. Then reset the clock.
For more answers to frequently asked questions, visit the ASK AASB page.
Got a question? Email Timi Tullis or Lon Garrison.
---