Board Self Assessments Boost Effectiveness
Timi Tullis, AASB Associate Executive Director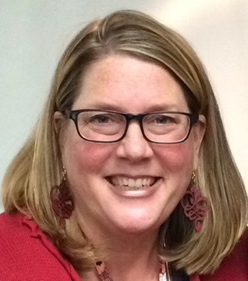 Dysfunctional Boards hurt the district, slow progress, and sadly most often hurts students and their achievement. If you have been on a board a while, I am sure you have experienced some dysfunction at the board table. The newly elected member who doesn't understand their role and negatively affects how the superintendent does their job, those two members who team up to complain constantly about an issue that is not part of the board role.
The Board Development team at AASB fields numerous calls and emails asking, "what can we do about board member(s) who are hurting our work, and don't seem to understand their role?"
I have always said most members are in the board seat for the right reason, but they may act dysfunctional because they DO NOT know what a board's real job is, and is not. Most members don't mean to be disruptive. With some education, these members can turn their behavior around. Many people elected to the school board have never been on an elected board before, so an introductory discussion during a self-assessment can help everyone understand their roles.
The most effective boards are the ones who ask, "How can we do better?" So, how can a board go about becoming a more functioning board? A first and essential start to becoming a better board is to conduct an annual board self-assessment. A self-assessment is outlined in most district's policies under board by-laws.
BB 9400 BOARD SELF-EVALUATION in part reads: "Effective, efficient and ethical School Board operations are an integral part of creating a successful educational program. In order to measure progress towards meeting board standards and its stated goals and objectives, the School Board will annually schedule a time and place at which all its members may participate in a formal self-evaluation. The School Board shall be evaluated as a whole and not as individuals. The evaluation will focus on the internal operations and performance of the School Board. The School Board members shall develop goals and objectives against which the School Board will be evaluated. A self-evaluation instrument will be based on these goals and objectives and not on goals set for the district. Each School Board member will complete the self-evaluation instrument independently. The ensuing evaluation will be based on the resulting composite picture of School Board strengths and weaknesses. The School Board will discuss the tabulated results as a group. The evaluation process should include the establishment of strategies for improving School Board performance. Revised priorities and new goals will be set for the year's evaluation."
I can almost set my calendar to a few school boards which do a self-assessment annually, and invite me to come and facilitate the discussions. Year after year, as new board members join, and others step aside, I work with these boards.
As one member said after their February 2021 retreat:
"The annual board self-assessment causes us to reflect on past practices. Through the reflection we find ways to improve which in turn makes the board stronger and more connected. We prioritize this work session every year as it is part of our board culture." – 11 year Board Member in Alaska
Ready to get started? You may be thinking, what are the first steps to doing a self-assessment?
Ensure conducting a self-assessment is on your boards' annual calendar to become routine and part of the board's yearly work.
If possible, hire someone from AASB, or another consultant, to work with your board and lead the discussion.
Work with a consultant to find an appropriate tool for the assessment.

AASB has several versions we're are happy to share with boards.

Commit to doing a self-assessment and schedule a time to gather and talk through the assessment as a board.
Have each member fill out the survey in advance of the gathering allowing the facilitator (if done without one, the president) to compile the results.
Gather as a board and discuss each question. Note the areas that would help your board function better. Develop 2-3 board self-improvement areas and assign a board member to help move each area forward.
Lastly, this is the perfect opportunity for the board to develop yearly goals for the administration to align with the district strategic plan and continue to move the district forward.
As an Alaska School Board President recently shared, "Conducting an annual self-assessment has been an invaluable tool for our school board. It has helped us identify where we are at in meeting the goals that were set from the prior year, how those goals need to be adjusted or changed for the coming year, and how we as a board need to adapt to meet those goals. It has also helped us understand our individual leadership styles as board members and how to best work with each other, with our district, and with our community. "
In conclusion, ask yourself "how is our board functioning"? Ask the chair and your superintendent when the board will conduct its self-assessment this year. Reach out to AASB for more information, and tools, to help your board move forward.
Conduct a board self-assessment to educate yourself, your board, and build a stronger, more effective board which can partner with your superintendent to increase student achievement, and make your district the best for all families in your community/ies.
Is your board ready for a self-assessment?
Timi and Tiffany's schedules fill up fast!
Reach out now to secure a Summer or Fall date for their help facilitating your board self-assessment.  
Email Timi Tullis or Tiffany Jackson today!
---