Bringing Positive Student Initiatives to Your District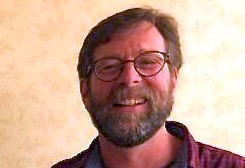 Pete Hoepfner
Greetings Alaska school board members.
At the annual AASB meeting in November I spoke about the need for prevention of youth risk behaviors within school districts. Through these commentaries I will address some of the available programs that help students grow and become responsible citizens of the 21st century.
One of the roles of school board members is to be informed about new educational programs, and in bringing these programs into their districts. AASB fills the goal of providing board member development on innovative educational programs and governance. This information can then be brought back to individual school districts.
School board members are advocates for all children in public schools. All schools need programs that bring up the concept of respect, gender equity, caring for others, and empathy, thus creating citizens ready to contribute to society.
One of these positive initiatives is the Coaching Boys Into Men Training.
Coaching Boys Into Men is a comprehensive violence prevention curriculum for coaches and their athletes developed by Futures without Violence. The program engages athletic coaches through the Coaches Leadership Program to help shape the attitudes and behaviors of young male athletes.
Athletic coaches play an extremely influential and unique role in the lives of young men. Because of these relationships, coaches are poised to positively influence how young men think and behave, both on and off the field. Coaching Boys Into Men is the only evidence-based prevention program that trains and motivates high school coaches to teach their young male athletes healthy relationship skills and that violence never equals strength.
Sports have tremendous influence in our culture and in the lives of young people. The principles of teamwork and fair play make sports an ideal platform to teach healthy relationship skills.
As leaders themselves, athletes are given the tools and vocabulary they need to stand up for respect and influence their school's culture.
From speeches to the team, practice sessions, or simply casual conversation, coaches have many opportunities to impart their philosophies to athletes. Coaching Boys Into Men is currently being implemented by high school coaches of male athletic teams throughout the state.
"The high school male athletes whose coaches delivered this easy-to-implement program reported more positive bystander behaviors, meaning that these boys were more likely to say or do something to stop disrespectful and harmful behaviors towards girls which they witnessed among their male peers," said Elizabeth Miller, a member of the faculty of the UC Davis School of Medicine Department of Pediatrics.
The study found that the young males who were exposed to the Coaching Boys into Men program said that they were more likely to intervene when observing abusive behavior toward a peer when compared with the control group of teens, while the likelihood that control athletes would intervene diminished overall during the course of the sports season. And the youth who were exposed to Coaching Boys into Men were significantly more likely to report actually doing something to stop disrespectful and harmful behaviors among their male peers when compared with controls.
Coaching Boys Into Men training is offered by the Council on Domestic Violence and Sexual Assault (CDVSA), typically in April. CDVSA partners with the Alaska School Activities Association, the Association of Alaska School Boards, the Department of Education and Early Development, the Alaska Network on Domestic Violence and Sexual assault, and Futures Without Violence to plan and host the annual event.
More information about Coaching Boys Into Men, as well as a video that was produced at last years' training, can be found at the Council on Domestic Violence and Sexual Assault website. In the video, participating trainers and coaches from around the state provide a sense of what the program and training is all about.
A 2017 scholarship application will be available on the Alaska School Activities Association website in late February.
As a final note, be thinking about how you can inform and educate your school districts' legislators on issues facing your local school boards.
Pete Hoepfner is Board President of the Association of Alaska School Boards