Climbing The Well-Worn Path To A Sustainable Fiscal Plan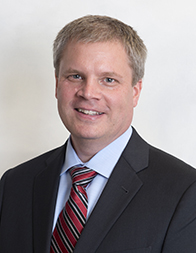 GUEST COLUMN
Dr. Michael Johnson, Commissioner, Alaska Department of Education and Early Development
"Peninsula Schools Face Deep Cuts"
"School District Budget Still Unsettled: Anchorage Board Must Find Ways to Make $6.2 Million in Spending Reductions"
"Matsu Schools Face Funding Problem"
Those are just a few education related headlines from the Anchorage Daily News in 1987.  It was a tumultuous time in Alaska. There are some reading this article that experienced it first-hand, either as a Board Member, employee, student, or parent.
Now, thirty years later, the "long-anticipated" budget issues have become long-lived budget issues. It has been an up and down ride for Alaska since 1987. The price of oil eventually went up, but a decade later it was even lower than it was in 1987. A decade after that, Alaska's finances were in the black and savings were growing. The dedicated Board Members of 1987 who "faced deep cuts" and "faced funding problems" have been replaced by a new cohort of committed volunteers serving on school boards all across Alaska grappling with their own budget cuts and uncertainty.
With the help of nifty websites like www.newslibrary.com, I did a quick look back in Alaska history for some nuggets of wisdom and perspective.
The situation for Alaska looked bleak in 1987. At least it did then. For those of us looking back now, it seems small compared to today's challenges. To those who were trying to balance the budget in 1987, the future was very uncertain. Many people showed up at school board meetings. Legislators faced angry constituents and a troubled economy. Eventually, school districts passed budgets, as did the Alaska Legislature, though I'm sure no one was particularly enthused.
Back then, as today, the Governor, legislators, board members, parents, community members, and staff wanted, really wanted, a great education for their children. They did not want to give up what they considered to be essential elements of their schools.
But as I flip through old news articles, I can't help but think to myself, "If only they could have seen around the corner." The price of oil increased and Alaska's economy rebounded. Alaska's population grew and with it, Alaska's economy. There were opportunities they could not see yet. Just around the bend, there were new school buildings, new technology, new programs, and incredible teachers that would arrive in Alaska. The seemingly unsolvable squabbles over budget cuts became debates over new construction and which sports should be added to the list of school sponsored activities.
Creating a good Alaska budget in 1987 wasn't easy, and it won't be easy in 2017. As we, and the rest of Alaska, face today's financial challenges, we can look back for reminders that the path we travel isn't straight, there are curves. We aren't the first to turn into an unexpected stretch of uncertainty or to climb a hill of frustration and worry. We won't be the last. There are more corners to turn, some short and sharp, others long and easy. But, there is a well-worn trail. From the looks of it, folks have traveled this direction before.
The most pressing issue for Alaska's system of public education is the lack of a sustainable fiscal plan. Yes, the challenges are huge, but that's no excuse for failure. We must keep climbing and remember what we've learned on the trail so far…Alaska has a future full of opportunity. Our legislators need your support and insistence to pass a complete, sustainable and forward looking fiscal plan. They also need your encouragement to keep working this year until a complete plan has passed.
Thanks to all of you who are traveling this difficult path for your students. A special thanks to all of you who have traveled this path before and are still serving as Board members, advocating for our schools, and helping a younger generation of Alaskans through today's rough spot. Your input, wisdom, and encouragement keeps us going in the right direction.
The views expressed here are the writer's and are not necessarily endorsed by the Association of Alaska School Boards. AASB welcomes diverse perspectives and civil discourse. To submit a Guest Column for consideration, email your 400-1000 word submission HERE.