Do You Have A Philosopher On Staff?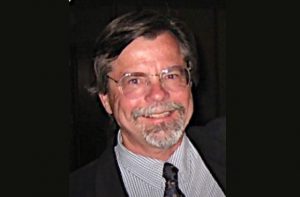 By Bob Thompson, Education Consultant, Expect Educational Excellence
Many mission statements and vision statements for school districts include reference to critical thinking skills as an element of the overall purpose of education. There is no doubt that in today's society with incredible access to information, both factual and dubious, that critical thinking skills are vital to a healthy society.
Educators are aware of the importance of developing critical thinking skills in students, but an overview of efforts reveals a substantial lack of knowledge as to exactly what the skills are that comprise critical thinking. Teacher efforts include asking students to use higher level thinking according to Bloom's Taxonomy or the Depth of Knowledge matrix. Many textbooks dutifully include critical thinking tasks in lesson activities. However, asking students to use these higher-level thinking skills, does not teach students the process or the skills necessary to actually accomplish the task.
For example, instruction designed to reach Level 3 or 4 in Webb's Depth of Knowledge would require students to go beyond mere recall or organizing, summarizing, predicting, or estimating to strategic thinking involving justifying responses with evidence, or synthesizing information from multiple sources to solve problems that may encompass many interrelated domains. These are high-level skills indeed!
However, asking students to do these tasks overlooks the importance of teaching the skill itself. Merely asking students to analyze multiple texts and reach conclusions based upon the analysis does not teach students how to use critical thinking skills to actually accomplish the task. A bigger problem is that most educator themselves do not fully understand the processes and skills needed for high-level analysis.
This is where the teaching of critical thinking skills falls apart. Most educators would fail in an attempt to even define critical thinking. Yet, we continue to task educators to teach critical thinking skills as an essential component of the mission of education. There is a discipline, however, that does understand critical thinking in depth. That is the discipline of philosophy.
Critical thinking is the ability to evaluate evidence. When a claim is made, the substantiation of that claim is dependent on the evidence. The ability to evaluate that evidence is essential to making a determination of whether or not that claim is correct, incorrect, or indeterminate.
Personal and professional lives present multiple opportunities to utilize critical thinking to make decisions. Something as commonplace as deciphering an advertisement in order to make a purchasing decision is one of many such opportunities. Considering adjustments to instruction based upon available data or evaluating reasons a student provides for arriving tardy in a classroom are examples of hundreds of decisions educators must make every day. And we want students to be able to evaluate evidence, too, by constructing a solution to an algebraic equation or arguing for an interpretation of a poem or narrative.
The ability to evaluate evidence is a skill that can be taught and involves learning elements of logic, such as propositions, deductions, arguments, claims, fallacies, and paradoxes. Without knowledge of these elements, asking students to exhibit skills that require the use of this knowledge is like asking someone to wire a three-way switch without knowledge of how circuitry works. The task involves high-level thinking skills, but the elements necessary to understand the problem are missing.
The above example illustrates where we are at in teaching critical thinking skills in public education. We ask well intentioned educators with little knowledge of the essential elements of critical thinking to teach students to think critically. What is missing is teaching teachers the elemental skills of critical thinking. Most educators would identify the problem in asking a student to simplify a fraction when that student does not understand the concept of a fraction as a part of a whole. The same problem exists with assigning critical thinking tasks.
The issue of teaching critical thinking is of paramount importance in today's educational environment. The needs of education have long ago moved beyond the teaching of facts and information. All of this is readily available with the computers that we carry in our pockets. The essential teaching of today, in all content areas, must be to teach the skills necessary to discern what information is defendable by evidence, and what information is not.
If schools and districts are to accomplish the goals set forth in their vision statements and their missions regarding teaching critical thinking skills, it is essential that the educators tasked with achieving these goals understand and are skilled at teaching the processes needed to be critical thinkers.
Logic, rational thought, evaluating evidence, and defending arguments to arrive at the truth are the basic skills that trained philosophers use when applying their discipline. These skills can be taught, but to teach them requires a thorough understanding of the processes and underlying concepts that lie beneath the skill. Today's educators must learn to teach these skills from the experts.
Do you have a philosopher on staff? If not, you probably do not have the knowledge on your staff to teach critical thinking skills. Consider hiring someone to teach your staff and provide them with the understanding of not only assigning critical thinking tasks, but how to teach the skills needed to accomplish the tasks.
# # #
The views expressed here are the writer's and are not necessarily endorsed by the Association of Alaska School Boards. AASB welcomes diverse perspectives and civil discourse. To submit a Guest Column for consideration, see our Guest Column Guidelines and email your 400-1000 word submission HERE.