Effective Legislative Advocacy is a Year-Round Effort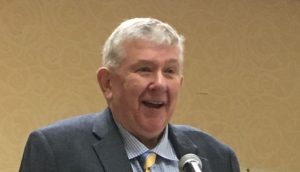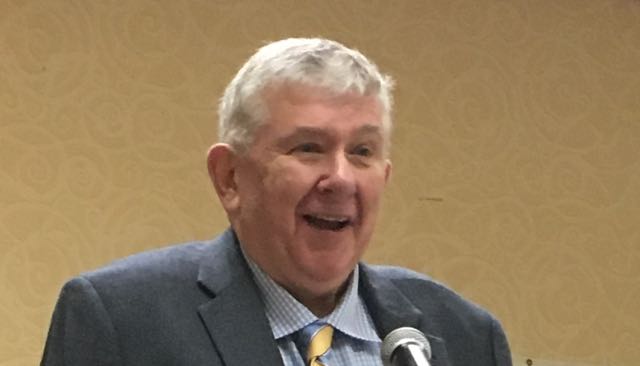 By Norm Wooten, AASB Executive Director
Now that the 30th Legislature has been "put to bed" and the capitol offices are empty, school board members can sit back and put away your "advocacy cap" until January 2019.
Oh no, we need to rethink that idea. Effective legislative advocacy is a year-round effort. The interim offers excellent opportunities to advocate on behalf of your school district, individual schools, and students. It's often difficult during the session to have an in-depth conversation with your legislator. However, during the interim, he or she is likely to have more time and allow you to delve deeper into a conversation.
In the 2018 election year, all forty House seats and ten Senate seats (1/2 of them) are up for election. School board members should make an effort to attend all political rallies and political gatherings no matter whom you might choose to support in the election booth. It's essential for you to know every candidate's position on education.
Should their views on public education seem skewed, unsupportive, or misinformed ask for a follow-up one-on-one appointment with them. Prepare yourself for an informed discussion with the candidate on the state of education in your district. Arrive at the meeting with your story in hand and share the data in a concise, logical explanation. Talk about student achievement, attendance, graduation rates and drop-out statistics. Share what's happening in your schools. That might be about CTE offerings, elective classes, and how technology is being utilized in the classroom. You could provide information on what your graduates are doing after high school.
Most Legislators try to attend community celebrations and events taking place throughout their district. You can contact their interim office to obtain their schedules. Always introduce yourself as well as identifying yourself as a school board member.
After the session closes is a good time to begin planning for school visits for your legislators. Avoid making these a last-minute affair. Instead, make deliberate plans for the visit. Have a schedule of places you want to showcase in your schools. Identify programs or classrooms that highlight innovation practices. Conduct a tour of your facilities. Be certain you emphasize efficiencies you have created within your buildings to avoid cuts to student programs. Point out needs within your facilities and explain where your district lies within the DEED major maintenance list. Be certain to thank sitting legislators for the job they have done. They do not have an easy job, and it's easy to criticize, but they do work hard and try to do the right thing for our state.
Keep in touch with legislators throughout the session and the interim. Drop them notes about the good things students are doing. Enlist your friends and neighbors to contact them and carry the education message as well. Effective advocacy does not involve a couple of visits but instead is built on a long relationship. Be deliberate in developing that relationship.
When meeting with your legislator or prospective legislator always remain cordial and polite. Be a good representative for your school district as well as a role model for students. However, ALWAYS remember you are an elected official just like every legislator. Never be apologetic for sharing the needs of your students and the school district. Those who elected you rightfully expect you to make a case for their sons, daughters, nieces, nephews, grandsons, granddaughters, and neighbors. You are their voice and are more knowledgeable about the school district than anyone else. Present your case forcefully keeping in mind the students you were elected to prepare for a better life.
If you don't do this advocacy work – then who will? It is part of your responsibility as an elected school board member.
# # #