Every Alaskan Can Code: Introductory Coding Sessions Happening This Month Across Alaska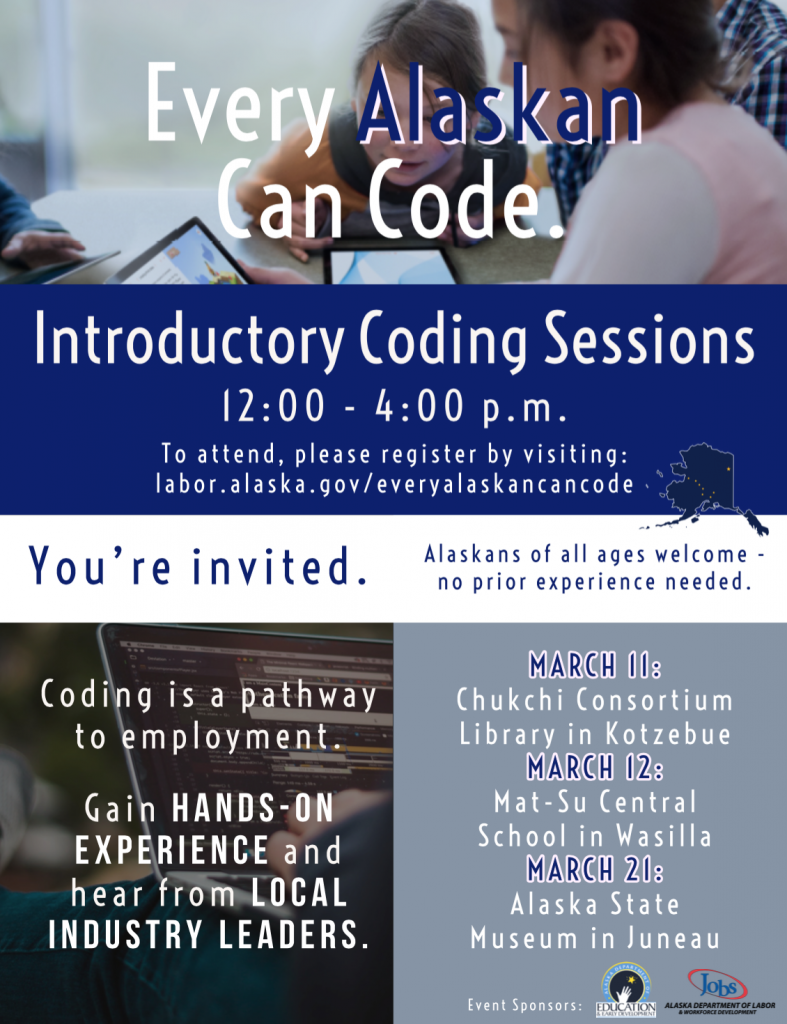 The Department of Education and Early Development (DEED) and the Department of Labor and Workforce Development (DOLWD) are offering three opportunities for Alaskans to learn how to code. These half-day events are free and open to Alaskans of all ages – no prior experience needed.
Participants will gain hands-on coding experience, and have the opportunity to hear from local industry leaders on the importance of coding as a pathway to employment.
Dates & Locations:
March 11: Chukchi Consortium Library in Kotzebue
March 12: Mat-Su Central School in Wasilla
March 21: Alaska State Museum in Juneau
Each event is from noon to 4:00 p.m.
Registration:
http://labor.alaska.gov/everyalaskancancode/
Contact:
Erin Hardin, DEED Information Officer, (907) 465-6535
Gerald Pierce, DOLWD Special Assistant, (907) 465-5673