Expanding K-12 Access to Funding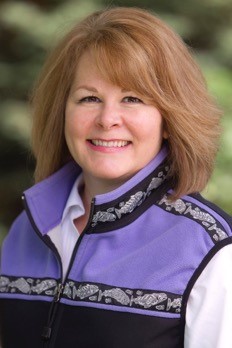 By Gillian Dezzutto, Dell EMC Alaska Public Sector Account Executive
Federal and state grants are part of the budget picture for nearly every public sector agency in the country, but many school districts miss out on these opportunities. Limited grants development staff and lack of program experience are common barriers preventing districts from accessing grants that can increase budget capacity for technology that can advance their missions and impact learning.
The first step when seeking grant funding is to define the project to be funded. Grants tend to fund projects that address a specific need, either for a particular group or a defined geographic community. Fundable projects should have measurable objectives and a compelling reason for including technology as a means of achieving those objectives.
Next is finding grant opportunities that align with the project objectives. More than 5,000 grant programs are opened each year in the US, providing approximately $500 billion in funding. Of course, not all of these programs are technology-friendly, and most of them have rigid parameters that define who may receive funding and where it may be used.
Ultimately, the district must develop and submit competitive grant applications to a qualified list of funding prospects. This can be a daunting task for busy staff with limited grant writing expertise.
To help simplify and streamline the grant process for K12 districts, Dell EMC has partnered with the Grants Office to offer the Dell EMC Grants Support Program. This program provides assistance with grants information, customized funder research, and consultation that will help develop project ideas, get technology-rich projects funded and even expand initiatives that are already in the works.
Dell EMC is committed to working with educators to transform the education system so that students develop the knowledge, skills, and dispositions they need to succeed in an increasingly digital world. To take advantage of the Dell EMC Grants Support Program, contact Gillian.Dezzutto@nulldell.com.
Learn more about Dell EMC in education at www.DellEMC.com/K12 and follow us on Twitter @DellEMCedu.
# # #
The views expressed here are the writer's and are not necessarily endorsed by the Association of Alaska School Boards. AASB welcomes diverse perspectives and civil discourse. To submit a Guest Column for consideration, see our Guest Column Guidelines and email your 400-1000 word submission HERE.