Fall Boardsmanship Academy Recap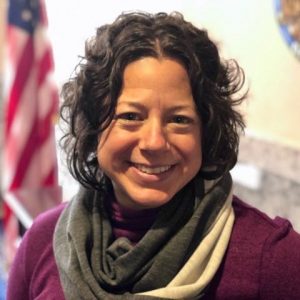 By Jenni Lefing, School Climate and Conference Coordinator
About 50 school board members and superintendents from around the state attended the 2018 Fall Boardsmanship Academy in Fairbanks the weekend of September 15-16.
Dr. Steve Atwater, UAS School of Education, started off the first morning by sharing updates on the School of Education and focused in on teacher retention issues in Alaska.
The School of Education's primary goal by 2025 is that 90% of hired teachers are prepared by UAS. To get there, the Alaska College on Education is focused on recruitment, preparation, and retention. The rest of Saturday was a chance for participants to hear about specific K-12 outreach programs at the University, including Educators Rising Alaska, Alaska Teacher Placement, and Alaska Statewide Mentor Project. Throughout the day, School Board members had an opportunity to share out what is working in their district to retain teachers.
Other highlights included hearing firsthand how school districts are implementing personalized learning and district language programs. Saturday afternoon, Dr. Karen Gaborik and Heidi Haas, Fairbanks North Star Borough School District, shared their district's personalized learning programs, and Susan Parkavan shared how Yukon Koyukuk School District is implementing district language programs.
One school board member who attended stated that the academy "really helped me to understand my role as a school board member and the important responsibilities I have in support of teachers and students.", while another "liked getting a broader statewide view from both presenters and participants."
Presenter slideshows, flyers, and other session materials from the Fall Boardsmanship Academy can be accessed HERE.
# # #