Fight for the Success of All Your Students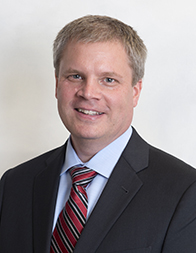 By Dr. Michael Johnson, Commissioner, Alaska Department of Education & Early Development
One of the helpful aspects associated with the public school calendar is an opportunity for a fresh start. The triumphs and trials of the previous year give way to the excitement and anticipation of the new. It is a unique opportunity for adjusting our sails and reaffirming our destination toward an excellent education for every single Alaskan student.
As we begin the 2018-2019 school year, I will let our vision statement for Alaska's public education system speak for itself. Take time to read each phrase below. Pause after each one and allow it to refresh your determination to make sure every student in your community is learning.
It is the policy of this state that the purpose of education is to:
help ensure that all students will succeed in their education and work,
shape worthwhile and satisfying lives for themselves,
exemplify the best values of society,
and be effective in improving the character and quality of the world about them.
I hope you lingered over each phrase. If not, go back and read them again slowly emphasizing each word.
Taken from Alaska Statute 14.03.015, the above statement of purpose should drive us forward, it should be the wind in our sails. When the temptation to drift and accept a tragic achievement gap washes over us, we must remember that there is a purpose for our work. Resist apathy. Fight for the success of all your students.
By being intentional, we value every life, regardless of circumstance. We purposefully treasure each and every student. We want every phrase in the above vision to be true for every student – no exception.
The 2018-2019 school year will sail by all too quickly. I wish you all the best as you purposefully work toward an excellent education for all of Alaska's students.
Please let me know how DEED can support you and your students in the 2018-2019 school year. You can email me at: deed.commisioner@nullalaska.gov.
# # #
The views expressed here are the writer's and are not necessarily endorsed by the Association of Alaska School Boards. AASB welcomes diverse perspectives and civil discourse. To submit a Guest Column for consideration, see our Guest Column Guidelines and email your 400-1000 word submission HERE.