Funding Award Supports "Cradle to Career" Collaboration for Southeast Partners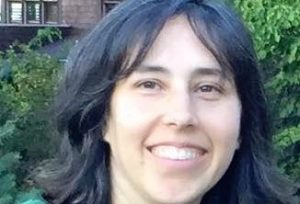 By Lori Grassgreen
Director of Alaska ICE
The Association of Alaska School Boards, the Central Council of Tlingit and Haida Indian Tribes of Alaska and more than 20 district and community partners will work together to identify and implement seamless "Cradle to Career" programs, services and supports to achieve ten key results for select Southeast communities:
Children enter Kindergarten ready to succeed in school
Students are proficient in core academic subjects
Students successfully transition from middle school grades to high school.
High school graduates obtain a post-secondary degree certification or credential
Students graduate from high school
Students are healthy
Students feel safe at school and in their community
Students live in stable communities
Families and community members support learning in schools
Students have access to 21st-century learning tools
This opportunity is made possible through a newly awarded, five year, US Department of Education Promise Neighborhoods Grant, and currently includes the communities of Hydaburg, Kake, Angoon, Sitka, Hoonah, Juneau, and Klukwan.
The Supporting Transitions and Educational Promise in Southeast Alaska (STEPS AK) grant brings together community members, families, organizational and school partners, as partners to align and strengthen early childhood supports, K-12 strategies, post-secondary preparation, and prevention and engagement activities.
Most significantly, this collective impact opportunity places community engagement, family engagement, educational equity and creates conditions to support students and families collaboratively.
Click Here to view a graphic outlining the full spectrum of solutions being implemented and expanded in the region.
The following STEPS AK partners are committed to working together to improve outcomes for Southeast Alaska families:
Central Council of Tlingit and Haida Indian Tribes of Alaska
Chatham School District
Juneau City School District
Kake City School District
Hoonah City School District
Hydaburg City School District
Sitka School District
Alaska Afterschool Network
Alaska Mental Health Board/ Alaska Board of Alcohol and Drug Abuse
The Association of Education for Young Children- Southeast Alaska
Aiding Women in Abuse and Rape Emergencies
State of Alaska – Department of Education and Early Development
State of Alaska- Council on Domestic Violence and Sexual Assault
Southeast Alaska Regional Health Consortium
Sitkans Against Family Violence
Juneau Suicide Prevention Coalition
Raising our Children Kindly Juneau
United Front- Hydaburg
United Way of Southeast Alaska
University of Alaska – Southeast
Volunteers of America Alaska – Healthy Voices, Healthy Choices Coalition
Zach Gordon Youth Center
For more information about the STEPS AK contact Lori Grassgreen.
# # #