Giving Thanks
Lon Garrison, AASB Executive Director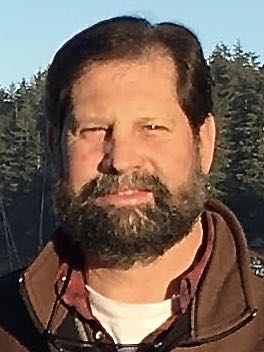 Sometimes it can be a real chore to find the space in our lives to give thanks. Lately, I know that has been the case for me. Every day seems to present a new and unexpected challenge. I have struggled to find the right message for this month's article, and then it hit me with gratitude and thankfulness.
It has been a very long 20 months of pandemic shenanigans, and just like many of you, I sometimes wonder why all this is happening and when will it end? It can often feel overwhelming. Many folks talk about self-care, and for me, that has been a topic that often feels out of reach because of the responsibilities I feel committed to uphold. I am sure many of you feel the same. As school board members who are leaders in your communities, this has never been more challenging. For superintendents and staff, the effort to keep children safe and learning is such a formidable task every day. However, we do not do this work alone, and for that, I am so very thankful.
In early November, school board members from across the state, superintendents, and some district staff gathered in Anchorage for our first in-person Annual Conference in two years. It was wonderful to see familiar faces (mostly eyes above a mask) and make those human-to-human connections once again. We learned together, shared stories and experiences, conducted some important business, and ultimately reaffirmed who we are as the Association of Alaska School Boards. I was especially heartened by the respectful work done during the delegate assembly addressing the resolutions of the membership. We heard a variety of voices bringing their perspectives forward and, in the end, making decisions as a whole. It warmed my heart and fed my soul. I hope it did the same for you.
So, as I take a few moments from the crazy day-to-day events, I want to thank the many folks who are working hard every day to educate Alaska students through our public education system. I especially want to give thanks to the school boards and superintendents who have endured all of the hard work and challenges your service has required. The AASB staff has done incredible work to fulfill our mission and support our membership. I know there will be bumps in the road ahead, but I am confident we can navigate those bumps successfully together. As Thanksgiving and the holidays approach, I will take a few extra moments to connect with people I know who could use a kind word of thanks and encouragement. I urge you to take the opportunity as well.
Be safe, and have a wonderful Thanksgiving.
Most sincerely yours,
Lon Garrison
Executive Director, AASB
---