Gov. Dunleavy's budget seems to say we don't care about much. Is he right?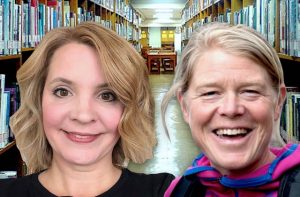 By Valerie Buckendorf and Alison Arians, Great Alaska Schools
A state budget isn't just a collection of numbers; it should be a statement saying exactly what we – Alaskans – care about. The one that Governor Dunleavy just released seems to say that we don't care about much. Is he right?
As lifelong Alaskans raised and educated in communities and schools across the state, we don't believe him.
We were raised in Alaska and went kindergarten through high school in Anchorage. Others in our leadership circle attended schools in Yakutat, Wrangell, Sand Point, Fairbanks, and Juneau. These schools prepared us for the workforce, college, and beyond. We, like many of you, stayed here or returned to Alaska with that education in hand; enthusiastically repaying the investment Alaska's schools made in our lives and futures.
Under Governor Dunleavy's proposal, Yakutat's budget would be reduced by 21% ($227,000) next year. How many positions will be lost at the school, and what is the impact in a small, close-knit community of 600 people? In Wrangell, they can expect a 20% cut or the loss of $839,000 in annual funding to that school district. Sand Point is part of the Aleutian East District, which would lose more than a million dollars, or 22% of its total budget. Both Fairbanks and Anchorage are facing 24% cuts and expected to lose $26 and $77 million dollars respectively. One estimate suggests Fairbanks schools could lose 260 teachers and Anchorage schools could lose a whopping 1200 positions.
To look at how all school districts around the state would be impacted by the Dunleavy cuts, here is a tool we created with preliminary numbers out from the Legislative Finance Division.
It's somehow become a laugh line in other parts of the world to say, "it takes a village to raise a child;" but here in Alaska entire villages have indeed helped raise us. In part, that's because schools are at the heart of our villages and communities. Alaska's schools gave us a top-notch education while hosting community gatherings from celebrations to memorials; offering music festivals and performances from bands, orchestras, and choirs; shaping young athletes – some who became professional, some even Olympians; and home growing our state's future leaders through student governments, Boys & Girls State, Drama, Debate and Forensics, and Junior Achievement. These programs and the community's strong support for them allowed us as students to explore and develop our talents and skills and become educated, contributing members of society. We want those same opportunities for our children and future generations.
The Dunleavy cuts to education aren't happening in isolation. Beyond the devastating impacts that $848 million in cuts proposed to the Department of Health and Social Services would have, cuts to transportation systems between communities will have repercussions for our schools as well. The Alaska State Ferry connects many of our communities and carries students to and from school-related events. This beloved lifeline between communities is on the chopping block expecting its own 70% cut. We need a budget that reflects the priorities Alaskans have always valued: a strong sense of community and a North to the Future vision which will keep our state an attractive place to call home for generations to come.
We are here to champion public schools – out of respect for those who provided us with an excellent public education, for our children who deserve the same, and for our communities to remain strongly knit together. Governor Dunleavy's budget suggests that these things are not important. We find that unacceptable, and we are fighting for something better.
We know that school board members see our schools, students, teachers and all who support the pursuit of education, as more than numbers. Like you, we know that the value of our schools can't be described in numbers alone. Public education is not a business and students are not products. We need to change that dialogue. Funding for public education is an investment and when done well, yields truly invaluable returns. Public education's challenges are complex and their solutions will be too. We reject Governor Dunleavy's thoughtless, oversimplified approach to the state budget and call on the legislature to be smarter, more compassionate, courageous and truer to the Alaskan spirit we know and love.
We believe in the power of personal stories to illustrate both problems and answers. In the coming months, Great Alaska Schools will be sharing short stories and quotes about the value of all of Alaska's public schools. We invite you as leaders in your communities to help us with that. On social media, tag Great Alaska Schools Anchorage with a story on Facebook, or tweet and post stories under the hashtag #GreatAlaskaSchools. You can also email or text us stories to: GreatAKSchoolsanc@nullgmail.com We will pass them on in hopes that your story might inspire someone else to share one of their own.
Now, more than ever, we are going to need each other to help show the critical ways that public schools prepare, protect and unify communities throughout Alaska.
– Val Buckendorf & Alison Arians
# # #
The views expressed here are the writer's and are not necessarily endorsed by the Association of Alaska School Boards. AASB welcomes diverse perspectives and civil discourse. To submit a Guest Column for consideration, see our Guest Column Guidelines and email your 400-1000 word submission HERE.