How Celebrating Success Can Strengthen Your Board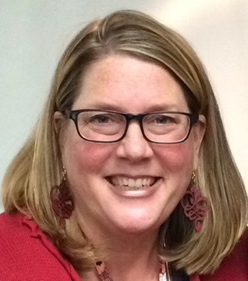 By Timi Tullis, AASB Associate Executive Director
As you know, School Boards are full of busy members, yourself included. Think of all the things you and your fellow board members are involved in to better your community. As the year comes to an end, it is time to pause, pat yourself on the back, and congratulate each other on a job well done, celebrate the successes of the past year!
By taking time now to recognize the achievements of the year, your board is more likely to stay involved and stay passionate about the work being done in your schools. Taking time to reflect on what you have achieved every meeting is a good idea, but focusing on a year-end celebration is especially important and is a great way to keep everyone motivated and inspired.
A celebration is an essential part of every successful group. It keeps people motivated, it raises awareness of what you do with the public, and more importantly, it shows your community that your board is a positive force for change in your schools. By celebrating you can have others in your community become interested in perhaps joining you someday. Celebrating your successes also can help your board feel more like a team, and realize that you could not have done this alone.
Take a look at the following suggestions and be sure that your board takes time to celebrate before the year comes to an end!
Celebrating your Students
First and foremost, acknowledge the students that are graduating, whether it be from kindergarten or high school, all kids are at a new milestone in life.
Be sure to make a note of those students that have secured scholarships for post-secondary schooling.
Review your test scores, did your students meet or exceed benchmarks? Did your student achievement data improve? Are there other benchmarks that students have reached that are worth focusing on?
Are you aware of the students that attend leadership opportunities throughout the year such as AASB, ASAG, LeadOn, or Close Up, there are many that help students gain valuable skills and better your schools and communities.
Were any of your youth recognized by the Spirit of Youth or other statewide groups that focus on the right things youth are doing?
Reflect on the youth that came to your meetings to present or entertain you. Do you have artwork from youth decorating the room? Are there messages around the room that remind you of your work?
Celebrating yourselves and your work
Did we as a board or members of our board present at a workshop on some of the good things our district has done?
How many of our members received a new level of Boardmanship by attending workshops and bettering themselves as members of this board?
Did we take the time to do a board self-assessment and set goals that we acknowledged throughout the year? After the self-assessment, did we follow the plan for board improvement?
Were we able to meet with our legislators, to share successes and concerns with them, whether the visit was in person or via videoconferences?
Have we kept an eye on our Strategic Plan and make sure that the budget we pass meets the goals of the plan.
Celebrating our Staff, Programs, and Facilities
How many of our teachers or staff have been with the district for a long time and create a positive environment for our students?
Was staff able to secure grants that allowed your district to start a new program or continue some effective projects?
Did some of your facilities get a face-lift that benefits the community and district?
Are you now in partnership with local or state groups due to the efforts of staff who fostered the relationship?
Have you offered something new for your students that have improved student success in the classroom.
Do you provide an alternative program for the kids, who in the past, fell through the cracks, and are now adding to your graduation rates?Are you ensuring that classes outside of the core are offered to students such as art, music, vocational, languages?
Don't be afraid to celebrate publicly!
Be sure that these are including in your district newsletters, but also tell newspapers, radio stations, and post these on your website or your social media. If you don't celebrate regularly, consider adding an agenda item that will allow you to recognize successes throughout the year. When others see your board as a group that is achieving success, it may help your board be a magnet for others that want to get involved.
Again, remember you are doing important work, and it is worth it to celebrate your efforts!
# # #