If We Don't Advocate for Education, Who Will?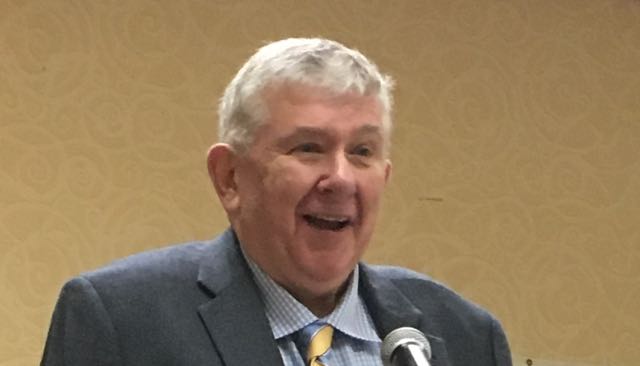 By Norm Wooten, AASB Executive Director
"Let us not think of education only in terms of the cost, but rather in terms of the infinite potential of the human mind that can be realized through education. Let us think of education as the means of developing our greatest abilities because in each of us there is a private hope and dream which, fulfilled, can be translated into benefit for everyone and greater strength for our Nation." 

– President John F. Kennedy, 1961
This quote by President Kennedy remains as true today as it did 58 years ago. Public education is the way for every American, no matter their ethnicity, their economic status, their religious belief, or their gender the upward path to a better future. In previous columns, I've written about the sacred responsibility of serving as a member of a school board. Many of us experienced a "rocky road" while working toward a degree or certification following high school. Some of us took many years to attain that degree or certification with multiple stops and starts along the way. However, K-12 education is much different than post-secondary education. Our students have only one opportunity for K-12 experience. There are no "do-overs" for K-12. We as school boards must get it right the first time.
I have also written previously about a school board member's advocacy responsibilities. We, along with our partners, are the voices for the children attending public school in Alaska. Never in Alaska's history have those voices been more important than today. I encourage you to visit a few classrooms over the next week. Look at those faces sitting in their desks. And yes, even tell them that you are going to take care of them and ensure they receive the education they deserve.
When I moved to Alaska and registered my vehicle, I was pleased to see the slogan, "North To The Future" across the bottom of my license plate. We were a vibrant young state with ample opportunity to improve one's lot in life. I've thought about that slogan a lot lately. Alaska has been a great place to raise my daughters. They received a good education that prepared them to be successful, productive citizens. And now I want the same opportunity for my granddaughters. But I have serious doubts if we continue down the road with budgets that seriously erode our efforts to provide that quality public education.
I'm confident you feel the same sense of urgency that I do to put a stop to reductions of this level. We can change the conversation. Let us all resolve to determine what our students need to be successful in their world and then determine how much funding it will take to provide that need.
Alaska Statute 14.03.015 reads, "It is the policy of this state that the purpose of education is to help ensure that all students will succeed in their education and work, shape worthwhile and satisfying lives for themselves, exemplify the best values of society, and be effective in improving the character and quality of the world about them."
I urge you to contact our legislators and respectfully inform them of the importance of education in your community. Share with them what resources your board needs to ensure a quality education. You have been elected to be an advocate for those students. If we don't advocate for their education – who will?
# # #