Increasing the Academic Success of Alaska Native Students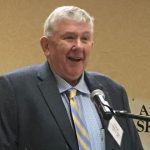 By Norm Wooten, AASB Executive Director

Every three years the Board of Directors review their board long range plan, Pathways, to give direction to the staff. Programing is built around them and resources are directed to advance the goals. Throughout the year this column will highlight the goals and report on the progress to our membership.
AASB Board Goal #1
"Empower our boards to increase the academic success of Alaska Native Students and increase graduation rates of Alaska Native Students who are grounded in their cultural identity with the ability to successfully pursue their goals."
This goal begs the question, "Why single out Alaska Native students for special attention?" According to DEED FY15 statistics we have 31,143 Alaska Native students with a 37.6% dropout rate – translated to over 11,000 dropouts. On the last AMP assessment Alaska Native students tested at Level 1, the lowest category, in almost every grade level in both language arts and mathematics.
The BOD conversation centered around the unacceptability of this situation. These statistics are consistent with other states data on Native Americans. Our BOD believes that Alaska can do better. The BOD has made a stand and determined that Alaska will embrace equity and encourage school boards to concentrate their resources toward those students who most need it. By the way, "A rising tide lifts all boats," so this is a good thing for all students who are not reaching proficiency.
During the 2016 Fall Academy a session focused on Indigenous Language and Student Achievement was lead by Doyon Foundation and Yukon Koyokuk School District.
During the 2016 Annual Conference Chief Lee Stephan Dena'ina from Eklutha provided an opening welcome. The hope was to honor the location of the conference and the fact that we want to acknowledge the sacred land we are learning on. Sessions around equity were also options during the conference
At the winter academy in December AASB's first Equity gathering was conducted. Attendees heard from Mary Fertakis, School Director from Tukwila school district in Washington and a consultant in equity Issues for NSBA. Our partners from First Alaskans presented their research on equity and the event finished up with an Alaska Native perspective by AASB Director and Nome board member Barb Amarok.
Examples of how Alaska ICE and CDL work supports BOD Goal #1
I3 Cultural Responsive Social and Emotional Learning (CRESEL) – working with Nome, Bering Strait, Lower Yukon, Hydaburg, Kodiak and Sitka School Districts. To integrate cultural practices and values in social and emotional learning approaches.
Robert Wood Johnson Foundation Cultural Safety in Education Program – working with Yukon-Koyukuk, Southwest Region and Nome School Districts to review policies and build new prctices that enhance cultural safety and equity within the schools.
The Initiative for Community Engagement works with Annette Island School District on their Empower Future Generations Project to integrate culture in the school and strengthen post-secondary supports for AISD students.
Workshop in Allakaket in the Yukon-Koyukuk School District to create digital books preserving language through local traditional story telling. Past work includes work with Kashunamiut School District by working with staff and students to create digital works to support language preservation.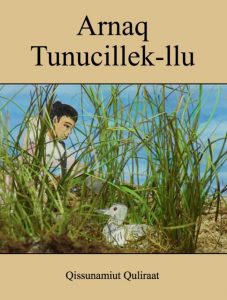 We continue to foster bridges with Alaska Native organizations such as First Alaskans.