It Takes a Community … And A School.
A Holistic Approach to Trauma and Resiliency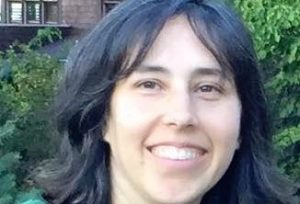 By Lori Grassgreen, Director, Alaska ICE
Many of us have heard a lot about Adverse Childhood Experiences and childhood trauma over the past decade. We know that nationally over 25% of children will experience a traumatic event and that Alaskan youth experience trauma at significantly higher rates. In 2015, two out of three Alaskan adults surveyed indicated that they have experienced adverse childhood experiences.
Adverse childhood experiences can result in complex trauma and serve as a barrier for student learning, relationship building, and ultimately succeeding in school and in the workplace. In fact, data complied by the Alaska Mental Health Board shows that the high number of Alaskan students with adverse childhood experiences are more likely to have poorer health, mental health, and academic outcomes, including lower rates of enjoying school, completing homework, grades, and school completion.
Research shows that children with complex trauma are often unable to shift to the calm state that is necessary for learning. Many students that experience trauma lose the ability to regulate emotions and behaviors leaving educators and school administrators spending more time dealing with disciplinary issues than instruction and student success.
"Understanding trauma-informed schools really gave me a framework for understanding my students and how I can design my class to help them succeed."

– School staff member after participating in trauma and SEL professional development
With the growing interest in Adverse Childhood Experience, the Association of Alaska School Boards and many statewide organizations are being flooded with requests to provide training and support for districts and schools to become trauma-informed and have tools to strengthen student resiliency.
Most schools and districts may already have practices that they use to support students, however they are often isolated and are unlikely to be embedded. Trauma-informed schools require a "whole-school" shift in thinking and practices, including strategies that support relationship building, self-regulation, resiliency, and addressing key environmental factors. Some schools may do this by incorporating new professional practices, social and emotional learning, Positive Behavioral Intervention and Supports, environmental changes, professional development, and targeted trauma-informed interventions for specific students.
The Association of Alaska School Boards has worked with districts to adopt Social and Emotional Learning (SEL) as a part trauma informed school understanding that SEL serves as a buffer for student trauma and a way to strengthen resiliency. To build on these efforts, in 2016, AASB began a four year partnership with six school districts and statewide partner, First Alaskans Institute. This project Culturally Responsive and Embedded Social and Emotional Learning has allowed us to begin embedding SEL in ways that align with the cultural and community contexts of Alaska. This means SEL supports in and out of school time.
While this project has only been under way for one year, there are many experiences that can be learned from Nome Public Schools. Bering Strait, Hydaburg, Sitka, Lower Yukon, and Kodiak Island Borough School Districts and community partners.
A recording of the lessons learned from Bering Strait School District Principals can be heard here.
If your district is interested in learning more or interested in thinking about how to take steps to become a trauma-informed school, AASB will be hosting a whole day pre-seminar to our annual conference in November. This pre-seminar will be focused exclusively on trauma-informed schools and resiliency. This will be an opportunity to showcase trauma-informed approaches in-state and nationally and outline next steps for interested districts.
"Trauma-informed schools are both a mindset and offer very specific strategies for students and for us teachers too."

– Teacher after participating in trauma and SEL professional development
Keep up to date on our events aasb.org or learn more about trauma-informed schools on our Initiative for Community Engagement website alaskaice.org
ADDITIONAL RESOURCES

Alaska Mental Health Board:
Adverse Childhood Experiences in Alaska
What Are Adverse Childhood Experiences?
National Child Traumatic Stress Network:
Child Trauma Toolkit for Educators
Spokane Schools:
There's no such thing as a bad kid in these Spokane, WA trauma-informed elementary schools.