Its Called Alaska's Education Challenge for a Good Reason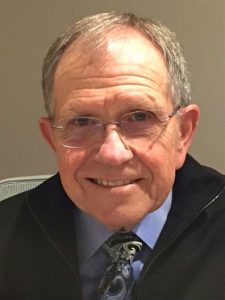 GUEST COLUMN
By Jerry Covey, Managing Partner, JSC Consulting, LLC
In our global economy, jobs and resources follow talent. The countries with education systems that produce the most talented graduates are able to attract resources and opportunities. Additionally, highly-skilled graduates are better prepared to contribute to their economies, enjoy a high standard of living, and prosper. Many graduates from second- and third-rate education systems do not have the same opportunities.
We are at a crossroads. Our hopes and dreams for our children and our state will not be realized unless we take our education system in a new and purposeful direction. To prosper and take our rightful place in the current and future world economy, Alaska must have a world-class education system, the system we have now is not world class. Alaska's education system does not compare favorably with other states, and the United States does not compare favorably with other nations.
Origins
Although Alaska's Education Challenge formally rolled out on April 20, 2017, actions leading up to it were initiated many months earlier. In September 2016, the Alaska State Board of Education updated the Department of Education & Early Development's (DEED) Mission and Vision statements and identified five strategic priorities (see below) that have become the foundation of Alaska's Education Challenge. In January 2017, Governor Walker laid the groundwork for during his State of the State address.
Mission
An excellent education for every student every day.
Vision
All students can succeed in their education and work; shape worthwhile and satisfying lives for themselves; exemplify the best values of society; and, be effective in improving the character and quality of the world around them.
Strategic Priorities
Amplify student learning
Inspire community ownership of educational excellence
Modernize the education system
Ensure excellent educators
Promote safety and well-being
In February 2017, DEED conducted a month-long online survey asking Alaskans to provide their priorities for topics to be addressed as part of Alaska's Education Challenge. That survey produced over 18,000 responses, which have been prioritized and linked to the State Board's strategic priorities.
In March 2017, DEED solicited nominations from Alaskans representing diverse interests to serve on committees to draft transformative recommendations (see definition below) to improve our system of public education. Committee membership was finalized by early April and includes students, parents, teachers, school district administrators, business leaders, Alaska Native leaders, school board members, legislators, state agency commissioners, and State Board of Education members.
Facilitation for committees was provided by the Association of Alaska School Boards, the Alaska Council of School Administrators, and other education experts.
Transformational recommendations must:
Be systemic and apply to all students, schools, employees, communities, etc.;
Not require resources beyond our direct control; and,
Produce measurable results that can be benchmarked against high-performing states and countries.
Kickoff and Next Steps
The April 20, 2017 kick-off meeting at the Dena'ina Civic & Convention Center in Anchorage brought together 100 committee members and many observers. Alaska's Education Challenge was clearly articulated by Sue Hull, First Vice-Chair of the State Board of Education, the Honorable Byron Mallott, Lieutenant Governor of Alaska, Education Commissioner, Dr. Michael Johnson, and Brian Laurent, DEED's Data Management Supervisor. Video of their remarks can be viewed here.
At that meeting, the committees began working on their charge of developing two or three transformational recommendations related to their strategic priority.
Between May and September 2017, the committees will meet four additional times via audio-conference to discuss, research, craft, and finalize their transformative recommendations. The recommendations. The recommendations are due to the State Board on October 2017.
Upcoming committee meetings will be noticed and the public will be invited to observe.
Stay Involved
You can follow the work of Alaska's Education Challenge committees at the Alaska Department of Education & Early Development website.
This article reflects the author's views and not necessarily the views of DEED.
The views expressed here are the writer's and are not necessarily endorsed by the Association of Alaska School Boards. AASB welcomes diverse perspectives and civil discourse. To submit a Guest Column for consideration, see our Guest Column Guidelines and email your 400-1000 word submission HERE.