John Sedor Joins the AASB Team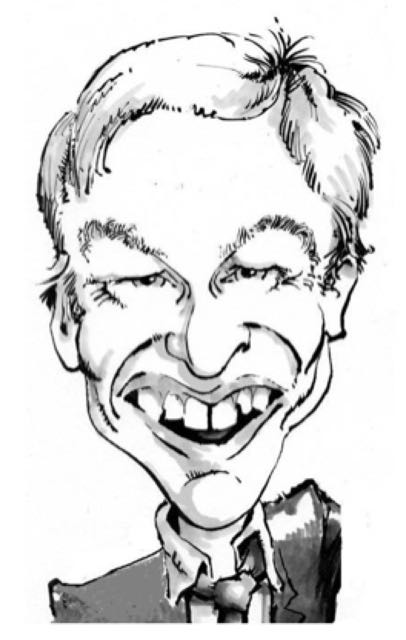 It is our great pleasure to announce that attorney John Sedor has joined AASB as a Training and Outreach Specialist. We have long been fans of John's unique brand of enthusiasm, energy, and expert legal and presentation skills, so much so that we are thrilled to welcome him as a member of our team!
For over 30 years John has practiced law throughout Alaska and is a member/owner of Sedor, Wendlandt, Evans & Filippi. His constant aim is to use the law—and a measure of common sense—to help his clients achieve their goals. While his general practice has encompassed a broad range of legal matters, John specializes in education law and is acknowledged as one of the state's premier experts in the field.
John has wasted no time jumping right in to begin familiarizing boards with the many complex legal issues districts face. AASB members will have multiple opportunities to benefit from his experience through a variety of upcoming seminars, presentations, and face-to-face training sessions. John's informative and engaging school law seminars this year include: 
October 2019 – Regional board trainings, Prince of Wales Island and Interior Region.
November 7, 2019 – Ready, Set, Govern! – Board Basics for First Term Board Members, AASB Annual Conference, Anchorage.
November 8-10 – Featured presenter at AASB Annual Conference, offering a legal track at each sectional time slot.
December 6, 2019 – Winter Academy "School Law Day," Anchorage. A full day devoted to critical school law issues and featuring a variety of experts.
February 7, 2020 – Pre-Conference afternoon prior to the Leadership Fly-In, Juneau. This afternoon will be for board presidents and their superintendents and will focus on improving their legal knowledge, skills and working relationship.
Mark your calendar and be sure to register early for these popular events!
In addition, John and his colleagues at Sedor Wendlandt Evans & Filippi will continue to contribute their popular Commentary articles each month, recounting thrilling (and cautionary) tales of real-life school law cases. This year they will be focusing on legal issues related to technology in the schools.
Six Questions for John Sedor
We recently spied John on the side of a river bank fishing for rainbows and decided to get to know the man behind the caricature a little better.
Can you tell us a little bit about your firm's motto, "We take the law seriously, not ourselves?"
Despite all of the jokes, lawyers, as a group, often tend to be a rather serious lot and not particularly funny. At SWEF (the short hand version of our much too long firm name) we have tried to break that mold a bit and look for quality attorneys who are confident enough to be able to see the lighter side of life and the practice of law. This emphasis has resulted in a firm of uniquely talented attorneys from law schools such as Duke, Stanford, and Michigan who know the law but are still willing to sit for caricatures and Beatle album cover photographs. I can not overemphasize how much I enjoy working with our group and, believe it or not, I really do think it is because we don't take ourselves too seriously.
What excites you most about your school law practice?
Schools bring together people from, literally, every walk of life. So, the school law practice has given me the opportunity to meet some of the most diverse and interesting people you could imagine. Add to that working throughout a State as large and wonderful as Alaska and you have a dream job that I still get excited about even after 30 years. And while we have various perspectives and can, at times, shockingly, disagree, all of us are working to improve education. I have been all over this incredible State and have learned so much from the people I have met and the places that I have been. Suffice it to say, it has never been the typical 9-5 law job. And I love that.
What are the top three legal issues every school board member should be aware of?
I don't think this is a simple question. School boards and board members face different issues at different times and the issues that any particular board or board member needs to be aware of changes with the circumstances facing the district. But if I had to answer the question (and as a lawyer, I generally only ask questions 😊), there are general understandings that I think can help regardless of any particular legal issue.
Board members should always be mindful that their power exists and is based on the group (the board as a whole) – not the individual;
Boards should always know what their goal is in any particular legal matter. Too often I have watched Boards lose sight of the goal or never actually determine what the goal is.
Boards should know that legal advice is just that – advice – and that there is almost always more than one way to achieve a goal; it just takes creativity. Boards should always factor in the board's own risk tolerance and other perspectives in making decisions (that are, of course, consistent with the law).
What are you looking forward to this year in working with AASB?
I have been practicing law and representing school districts all around the state for 30 years. I have seen a lot (an understatement) and have seen it from a somewhat unique perspective. I look forward to collecting many of the things I have learned and, through presentations and discussions, helping Boards improve their Board governance and, ultimately, the delivery of education to Alaska's students. Another word for an attorney is counselor at law. A synonym for "counselor" is instructor. I hope to use the lessons I have been fortunate to experience and be an instructor or educator to help, in some small way, Alaska's educational system. In addition, I look forward to learning from this experience and adding that learning to future work.
Who is your favorite Beatle, and why?
I had a law clerk from "the" Ohio State University this summer (and yes, I went to "the" University of Michigan so tension in the office was a bit high) who couldn't name the Beatles. Of course, that may say something about OSU admissions. 😊 But given this insight, I now have to say that I think each Beatle was critical to the group and the Beatles simply wouldn't have been the Beatles without John, Paul, George and Ringo. In some ways like boards, each and every member plays a critical role in the success of the district.
What is your favorite lawyer joke?
Oh, … those are jokes? 😊
# # #