Kashunamiut School Board Appoints New Superintendent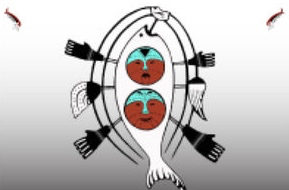 The Board of Education for the Kashunamiut School District is pleased to announce their unanimous choice for a new Superintendent, Dr. Corey Weiss, beginning July 1, 2018.
The Board wishes to express their sincere thanks to everyone who participated and supported the events on May 2nd and 3rd. On May 2nd, the Board interviewed each candidate for one hour in executive session. The Board received and reviewed individual written comments from a staff and community forum held with the candidates during the day.
The Board met in executive session on the night of May 2nd to review the results of the interviews and the written input from the forums. The Board then discussed the appointment of their choice for Superintendent from the three well-qualified candidates. After coming out of executive session on the morning of May 3rd, the Board took formal action in open session and unanimously supported the appointment of Dr. Corey Weiss. The Board and Dr. Weiss have agreed to a 2-year contract and a starting salary of $120,000 per year.
Dr. Weiss made the following statement upon his appointment:
"My family and I are very happy about this opportunity, and we're so excited to meet people and become a part of the Chevak community!"
Dr. Weiss comes to Chevak after recently serving as the principal in Pilot Station this past year and previously as the principal in Kotlik, both in the Lower Yukon School District. Corey also brings to his new position as Superintendent his experience as a curriculum specialist, principal, and teacher at a couple of Texas school districts. He has also taught at the college level in Texas. Dr. Weiss holds a Doctor of Education in Transformational Leadership from Concordia University, Masters of Education in Educational Leadership from West Texas A&M University, and a B.A. in Political Science and History from Texas Tech University.
# # #