Learning Anytime, Anywhere Through Personalized Learning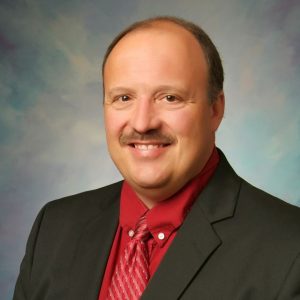 GUEST COLUMN
By Sean Dusek, Superintendent, Kenai Peninsula Borough School District
"Education is the kindling of a flame, not the filling of a vessel."

– Socrates
The Kenai Peninsula Borough School District (KPBSD) is updating its five-year strategic plan. We have learned many valuable lessons from our Digital Teaching Initiative (DTi) grant about how to transform our current instructional model. The primary grant goal was to expand digital learning opportunities for KPBSD students, and students in our partner districts of Cordova and Bristol Bay. The Kenai Quality Blended Learning Initiative focused on three primary strategies:
Strengthen the district's video conferencing infrastructure
Support the distance learning program efforts to improve and grow
Focus on building teachers' capacity to use blended learning techniques in the classroom to enhance personalization
Ultimately, our aim is for learning to be anytime, anywhere, with technology as a tool to provide more rigor and relevancy in a student's education. This is a necessary component of personalized learning.
What is personalized learning? It is the structuring of schools, classrooms, and instruction so we can best respond to the individual needs of students, in contrast to the expectation that students fit the current mold or adapt to structures that may not be successful for them. Many of our teachers implement elements of personalized learning in their classrooms right now. Key elements include (Education Elements, 2017):
Integrated Digital Content: digital content that allows for a differentiated path and pace
Targeted Instruction: instruction aligned to specific student needs and learning goals
Data Driven Decisions: frequent data collection that informs instructional decisions and groupings
Student Reflection and Ownership: ongoing student reflection that promotes ownership of learning
Unequivocally not true is a common misconception that personalized learning efforts are simply a step toward replacing teachers with computers. In fact, with personalized learning, the teacher is more important than ever. Education and instructional practices continue to evolve at a rapid rate. Today, and into the future, teacher instruction will be different from when many of us were in school. The role shifts from primarily delivering information, to creatively facilitating and problem solving. Thus, all students can learn at high levels. Using real-time data, teachers frequently assess where each student is, give immediate feedback, determine individual learning needs, and help them figure out the best path for success.
An important tool that teachers and students need in order to maximize personalized learning is a Learning Management System (LMS). An LMS is an online tool that simplifies teaching and learning in one easy place by connecting all the digital tools teachers and students use. An LMS is available anytime or anyplace students have access to a device and the internet. There are many LMS products available and KPBSD utilizes Canvas as our instructional clearinghouse. Canvas integrates seamlessly with PowerSchool, our Student Information System.
Personalized learning is about shifting our one-size-fits-all model of education to better prepare students for the jobs and needs of their future endeavors. We are intentional in our work to provide our students a rigorous and relevant environment that prepares them for life, college, and career. We are creating a system that supports this approach.
With our primary focus on positive relationships with students in KPBSD, we are poised to take the next steps for true personalized learning. We have the base in place with positive, strong relationships. These relationships, coupled with deeper rigor, relevance, and anytime, anywhere learning will move our students forward. Our goal: prepare students for life and kindle the flame of learning within each of them!
Watch the 30 second Gavel Alaska television commercial about Personalized Learning in Kenai.
The views expressed here are the writer's and are not necessarily endorsed by the Association of Alaska School Boards. AASB welcomes diverse perspectives and civil discourse. To submit a Guest Column for consideration, email your 400-1000 word submission HERE.