Lighting a match on social media can burn bridges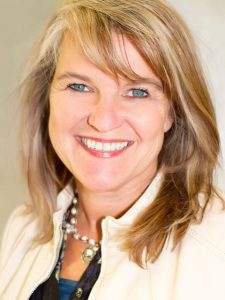 GUEST COLUMN
Michelle Egan, Corporate Communications Director, Alyeska Pipeline Service Company
It's a powerful feeling. I'm scrolling along my Facebook or Twitter feed and BAM, something offends my sensibilities. Maybe it's an insensitive comment posted by a colleague, the blunder of a local organization, or the inaction of an elected official. I get the sudden urge to weigh in by saying something meaningful, drawing my social media community into a discussion. With a few clicks on the keyboard, I think, I could really make a difference.
It's not uncommon for individuals and organizations to learn first about complaints from social media posts. Regardless of whether the complaint is aimed at a school board member, lawmaker or a district employee, the post sets off a firestorm of debate while creating confusion and distraction from the actual concern. Faced with a social media outburst, educators are pulled away from handling the primary issue and a secondary crisis ensues.
Welcome to the modern "shame culture." According to New York Times columnist David Brooks, by acting on our urge to post, we are simultaneously shaming others and building our own celebrity when we collect comments or retweets from like-minded people. What seems like a good way to right a wrong may just be a self-indulgent shortcut, known in some circles as "slacktivism."
School board members commit to creating and supporting a shared vision to enhance student achievement.  And, the Alaska School Board Standards calls for members to "conduct district business in a fair, respectful and responsible manner," demonstrating "a commitment to continually improving teamwork, problem solving and decision making." Does this mean we shouldn't identify issues on social media when something doesn't meet our standards? Members need to answer that question for themselves. Our individual and collective voices ARE important in effecting social and organizational change. Social media is a powerful vehicle for communicating and engaging, and sometimes a shake-up is warranted.
But the next time you get that powerful urge to post about something that's bothering you or jump into a social media discussion, reflect on the AASB commitment to problem solving. Is social media the best forum to impact the situation?  Try reaching out to the other party by phone, email or direct message. Make sure they are aware of the issue, understand your position and are ready to respond to social media activity.  That conversation may provide clarity and diffuse the situation. Then you can decide what and when to post.
I commit to this standard and to regularly reviewing the code of ethics for my profession and I've asked my colleagues to hold me accountable.  I hope you'll join me.
Michelle Egan, APR, Fellow PRSA
Adapted for AASB from a piece originally written for PRSA Alaska
The views expressed here are the writer's and are not necessarily endorsed by the Association of Alaska School Boards, which welcomes a broad range of viewpoints. To submit a Guest Column for consideration, email your 400-1000 word submission HERE.