Mat-Su Students Have Many Dual Credit Options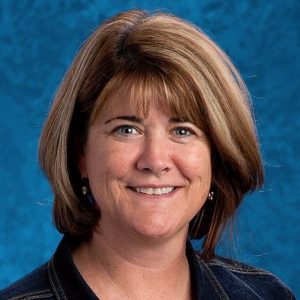 GUEST COLUMN
By Dr. Monica Goyette, Immediate Interim Superintendent, Matanuska-Susitna Borough School District
The guiding principles for the MSBSD, the new Three R's—Responsive, Resourceful, Relevant—are the District's commitment to students, employees, and families.
Mat-Su Borough School District students and parents have many choices in the District. Choices of which school to attend, which programs to access, and choices of activities in which to participate. In addition, students have choices for how they would like to earn their high school diploma, including participating in MSBSD dual-credit options.
Dual-credit options
Dual credit in the MSBSD refers to students completing a single course to earn academic credits that are recognized by two institutions. High school students enroll in a university course, for which the student will receive both high school and college credit if the course is completed successfully. In general, a one semester, three-credit university course transfers back to the high school transcript as a one-credit high school course. Eligibility for university courses is determined by the results students demonstrate on Accuplacer for English and Mathematics. Students must maintain a 2.0 GPA to continue in dual enrollment classes.
Tech Prep courses
Tech Prep courses are part of a defined sequence of courses that align with a secondary and postsecondary Career and Technical Education (CTE) program of study. Such courses are taken at the high school and are taught by secondary instructors. The university has the responsibility to approve the student learning outcomes and instructor qualifications of the course. Enrollment in the courses will generate a college transcript.
All dual credit and tech prep courses must meet the same level of rigor as the equivalent courses taught to postsecondary students at the University of Alaska. All such courses will also meet the same curricular standards and undergo the same institutional approval process as the university's regular courses.
Specific Dual-Credit Options for MSBSD Students
A. Alaska Middle College School (Transition in the Fall of 2017 to Mat-Su Middle College School on the campus of Mat-Su College)
Established in 2012, Alaska Middle College School provides opportunities for MSBSD juniors and seniors to earn college credits while simultaneously completing their high school diploma. AMCS has operated on the UAA Chugiak-Eagle River Campus. MSBSD students are bussed to and from the Valley by Valley Mover. AMCS thrives on the partnership between the MSBSD and UAA.
In the first year, AMCS enrolled 47 students. This year, enrollment has grown to 148. The school will be transitioning to the Mat-Su College Campus in the fall of 2017, and the District will be pushing for growing enrollment again because students will have more robust course offerings closer to home.
B. CTE Tech Prep Courses
CTE Tech Prep course offerings for maximum student options include: Business/Information Technology, Drafting, Welding, CNA/Medical Pharmacy, Math, Auto, Culinary Arts, Process Technology.
In 2015-2016, 191 MSBSD students earned 1,014 tech prep credits.
C. ANSEP (Alaska Native Science & Engineering Program)
An innovative partnership between the MSBSD and the University of Alaska
In the fall of 2016, ANSEP Acceleration High School Program opened. Housed at Valley Pathways, this full time regular high school has the additional benefit that students who participate will have the opportunity to graduate from high school early with one year or more of college credits.
D. AP Computer Science Principles (Science and Math)—CS50 Computer Science
Jaime Casap, Google Educational Evangelist, told MSBSD administrators and teachers in August, "Alaska had only 18 computer science graduates in 2014…only 15 schools (17 percent with AP programs) offered the AP Computer Science course in 2015-2016." There were only 60 high school students in Alaska who took the AP Computer Science exam in 2016. [Source:www.code.org.]
This year, AP Computer Science using Harvard's CS50 course was offered to students at Colony High School and Wasilla High School. The way students earn college credit for CS50 is if they pass the AP Computer Science Exam.
88 Mat-Su students are participating in AP Computer Science classes. This is almost one and one-half times the number of students who participated in the entire State last year.
Providing a plan for meeting the needs of students and employees, these guiding principles help the District use resources wisely and prepare all students for life after high school.
Watch the 30 second Gavel Alaska television commercial about Mat-Su Dual Credit Courses.
The views expressed here are the writer's and are not necessarily endorsed by the Association of Alaska School Boards. AASB welcomes diverse perspectives and civil discourse. To submit a Guest Column for consideration, email your 400-1000 word submission HERE.