Meeting Alaska's Education Challenge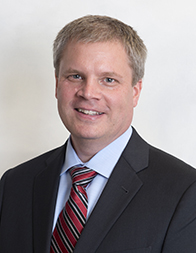 GUEST COLUMN
Dr. Michael Johnson, Commissioner, Alaska Department of Education and Early Development

The most pressing issue for Alaska's public education system is the lack of a fiscal plan. Our state savings accounts are almost depleted due to the lack of agreement on a sustainable fiscal plan that will address the new economic normal for Alaska. Oil will not provide the income we have enjoyed in the past. We have to make some difficult choices.
Even as we help legislators remain focused on their fiscal responsibilities, we must acknowledge that Alaska faces another important challenge. Our education system needs our attention. Alaska has ranked in the bottom tier of our country in student achievement and graduation rate for far too many years. Though many students in our state are getting a very good education, a large and tragic achievement gap exists. Alaskans understand that the future of our economy is not separate from the future of our schools.
There has been hard work invested to improve parts of Alaska's education system over the past two decades. These well-meaning initiatives have mostly been done a piece at a time rather than as part of a comprehensive effort to improve Alaska's system of public education. All Alaskans want better outcomes for our students, so it is time we accept this challenge comprehensively and face it together.
To meet this challenge, it is clear we need to rethink our entire system of public education. This will demand honest conversations, bold thinking, creativity, and innovation. Our students deserve a concentrated effort to provide them the best schools and learning opportunities possible. We need to honor our hard working and dedicated teachers, leaders, and school employees by giving education the attention it deserves. We will embark on this effort over the next ten months with a process that seeks input from all Alaskans.
The process is already underway. Superintendents and school boards across Alaska have been rethinking their local systems and innovating administrative and instructional services.
Through an active public outreach process, and in collaboration with Governor Walker's office, the State Board of Education has identified five priorities for supporting these innovations in Alaska's public education system:
Improve Student Learning;
Ensure Excellent Educators;
Modernize the Education System;
Inspire Tribal and Community Ownership; and
Promote Safety and Well-Being.
As Commissioner of Education and Early Development, I will establish five committees to gather input from Alaskans on each priority area. Students, parents, educators, board members, business leaders, tribal representatives, and legislators will be invited to serve on these committees. AASB will be represented on each of the five committees.
I invite you and all Alaskans to submit your priorities for meeting Alaska's Education Challenge through a survey that will open on February 1 at www.gov.alaska.gov/education-challenge.
These committees will be seated by March 31st and will prepare recommendations for the full State Board of Education to consider. The Board's final report and recommendations will be submitted to Governor Walker and the Legislature by December 29th, 2017. Then, together with you, we will begin in earnest to enact statutes and policies that will transform our education system. This is a challenge that Alaskans must embrace for our children and their future.
By working together to meet Alaska's education challenge, we will teach Alaska's students that character matters, especially in times of fiscal scarcity. With our words and actions, we need to show Alaska's students that education becomes more important, not less when we face challenges like the one Alaska faces today. Students should know that tightening our belts does not mean they can loosen their responsibility for learning. Through our efforts, we can show them that learning is not dependent on the price of oil.
Our students are worth the hard work it will take to provide them with an excellent education every day.
Dr. Michael Johnson was appointed Commissioner on June 17, 2016, and began his service on July 1, 2016. He served in the Copper River School District as superintendent, school principal, district curriculum and staff development director, elementary teacher, and special education program assistant. During his tenure as its principal, Glennallen Elementary School was named a Blue Ribbon School by the U.S. Department of Education. Dr. Johnson also is a recipient of the prestigious Milken Educator Award.
The views expressed here are the writer's and are not necessarily endorsed by the Association of Alaska School Boards, which welcomes a broad range of viewpoints. To submit a Guest Column for consideration, email your 400-1000 word submission HERE.