Memories of June Nelson
By Jerry Covey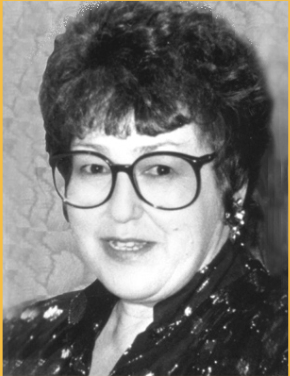 So, who was June Nelson, and why does she have an elementary school and a scholarship named in her honor?
June Nelson was an Alaska Native education leader, a mother of six children, and a successful business woman. She passed away in 1996.
June was born and raised in Selawik, Alaska, where her parents owned a store. She attended the local BIA school through the 7th grade, which was the highest grade offered at that time. Her education in grades 8_12 was completed at Holy Names High School in Seattle, which at the time, was a Catholic residential high school for girls.
June was passionate about local control of education. She served on the Northwest Arctic REAA School Board and later on the Northwest Arctic Borough School District Board. She was appointed to the Alaska State Board of Education by two different governors. In the mid-1970s, June traveled extensively throughout rural Alaska with Education Commissioner Marshall Lind to train newly elected REAA school boards about their governance responsibilities. As I recall, she also served on the AASB Board of Directors.
I first met June in 1976 when I was hired as a principal at the first board meeting of the Northwest Arctic REAA school district. Ten years later when I became superintendent, June took me under her wing and mentored me on how to succeed in local- and state-level politics. Five years after that, when I became Alaska Commissioner of Education, June was serving on the Alaska State Board of Education and continued to guide and advise me. She was a great friend.
Decades before anyone ever imagined Facebook, LinkedIn, or any of the other social media platforms, June was connected with everyone. Traveling throughout Alaska with her, I quickly realized that she was on a first-name basis with almost everyone. Of course, June was well connected with Alaska Natives from every part of the state and seemingly every village. I also found that she was on a first-name basis with the congressional delegation, local and state government leaders, and business leaders from every region. Whether visiting at the governor's mansion or in a small log cabin in a remote village, June was always perfectly at ease and at home.
June had an uncanny understanding of power and influence and was skilled at using them both. Let's just say she knew how to get things done. She, herself, was a force to be reckoned with, which I quickly learned as a superintendent.
One of her son's recently reminded me of one of June's outstanding qualities. She was a great listener. She was someone people turned to with concerns they didn't know how to resolve. June cared deeply for others, especially those who had few resources at their disposal. She always gave people honest feedback, and if need be, would pick up their cause and help address their concerns. June listened, she cared, and she took action. Nobody can ask for more than that from a friend.
Like the Energizer Bunny, June was always in motion. She had a big smile, a positive attitude, a hint of mischief, and lots of character. Those who knew her, will not forget her.
June contributed greatly to Alaska's public education system during its formative years. Students, school employees, and school board members benefit from her work. Everyday.
When I think of June Nelson's contributions to our public education system, I'm reminded of one of her favorite sayings, "How admirable."
---