Modernizing Alaska's Education System: Two Simple and Effective Ways Your District Can Innovate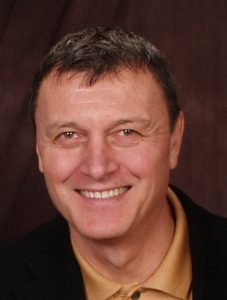 By Bob Whicker, Director of the Consortium for Digital Learning (CDL)
Modernizing our education system shows real promise for improving the way we educate our children. However, the process of change can often seem daunting.
Taking small, practical steps toward larger goals can produce "Quick Wins" that create momentum to drive successful outcomes.
It's often easy to overlook simple ideas that can profoundly change the way districts and schools conduct their business. With simple workflow modifications and the right tools, positive transformation can happen quickly, without dramatic retooling or retraining. Familiar technologies can be applied to enhance systems and methodologies we already use to create improved efficiencies.
One such example is AASB's Policy Online service.
An updated and legally vetted policy manual can be a district's most valuable resource. But a dusty printed manual sitting on a shelf somewhere, most likely out of date and in danger of reflecting policies that are not currently in practice, is of little use to anyone and probably a liability.
Having district policies accessible online and readily available to board members, school staff and the public makes for much more effective communication. However, merely posting a static PDF copy of your policy manual on the district's website doesn't take full advantage of available technologies that can create more informed decision-makers and greater consistency in the application of policy.
Making the transition to a more effective method is easy and straightforward.
Once you subscribe to AASB's Policy Online and your district's policy manual is imported to our exclusive platform, it becomes entirely searchable by topic, keyword or policy number, allowing users to instantly access policies, administrative regulations, or form exhibits. Each policy is cross-referenced to other relevant policies, and linked to legal references that form the basis of the policy.
Having such detailed information at one's fingertips transforms a static policy manual into a dynamic and integral part of day-to-day district processes. The result: higher magnitudes of understanding among users, and improved possibilities for policy alignment with school practices.
A shared platform also allows AASB to access your district manual to provide additional services, such as policy auditing, monitoring, and automatic updates, so it's never out of date.
The Policy Online service is affordable, easy-to-use, practically maintenance free, and fits perfectly within board goals and practices. Best of all, it's a vast improvement on an existing resource, which means rapid user adoption.
Quick Win #1!
Some innovations gain widespread acceptance so quickly they make us wonder how we ever got along without them. Smartphones, tablets, and laptops have not only transformed the way we access information, but have also provided the ability to create and publish it ourselves.
AASB has been on the forefront of promoting the adoption of digital publishing by Alaska educators. Through our onsite Book Slams, we have assisted districts with the production of over 20 interactive digital books that incorporate local stories, languages, and culture.
A Book Slam is a highly focused group activity in which a single digital book is created. The process includes the creation of a storyboard, page illustrations, video clips, text, and audio narration in English and/or a Native language. Books can also include a Native language vocabulary and other cultural resources.
Students of all ages, teachers, and adults from the community have all taken part in our Slams, and the outcomes of their collaborations have produced exciting results! Traditions and stories told in local languages are gathered, assembled, and preserved in a dynamic, engaging interactive digital book format that can be shared and enjoyed by many. Slam participants—and their communities—have felt great pride in their finished creations.
The tools initially used in Slams are surprisingly low-tech. Storyboarding the book takes place on the classroom whiteboard, and students use everyday school art supplies, such as colored pencils, markers, watercolors, poster paint, and multi-colored construction paper to illustrate the story.
"Technology" is not introduced until it is time to gather the additional elements needed to assemble a finished digital book. At this point in the process, students use photography, audio recording, and internet searches to collect narration, sound effects, and page illustrations. The tools needed for this phase are readily available on a smartphone, tablet or computer. Authoring applications are used to assemble the collected elements into book form.
Once the book is created, reviewed and finalized, it is ready for distribution. After being posted online, the completed multimedia book can be downloaded and played on a variety of digital devices.
Using online platforms that allow publishers to distribute their creations widely, the book's audience can be the class, school, community, or the world. The opportunity for students to share their perspectives with others outside of their communities provides validation and a sense of personal pride in their accomplishment.
Book Slams are designed to incorporate multiple disciplines, cross-age group collaboration, and local languages and cultures in an engaging format that can be shared easily and widely.
Quick Win #2!
These two examples illustrate how "bite-size" technology projects can be effective in bringing modernization to our education system.
They also embody our guiding principles for technology integration:
Technology works best when it enables new opportunities and improved outcomes.
"Innovations" should enhance or expand existing processes, not replace them.
Small steps lead to bigger victories.
Modernization doesn't have to be hard. Thoughtful and targeted technology integration—both inside and outside of the classroom—can produce improved efficiencies, communication, and collaboration without a major system overhaul.
Bonus Win!
To learn more about Policy Online or Book Slams contact Bob Whicker.
# # #