Moving Forward, AASB and Post Pandemic Education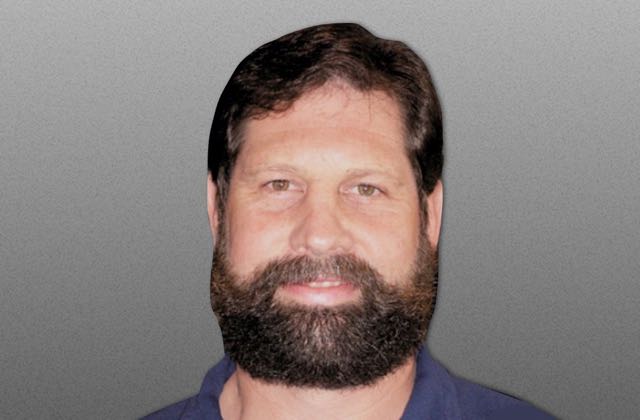 Lon Garrison, Incoming AASB Executive Director
It is almost the new year, and I think we can all agree that we are ready to see 2020 move into the history books. It has undoubtedly been one of the most tumultuous years Alaskans have ever seen, let alone the rest of the country. However, with the change of the new year, we have hope, and we have a chance to do better.
The COVID-19 pandemic has hit nearly every aspect of our lives in some way, but one of the hardest-hit systems has been education. Overnight, it forced us to move to remote learning as a primary delivery technique. We quickly learned that some of our districts were more prepared and capable of doing this than others for various reasons. We learned more about the tremendous inequities in access for distance learning and not just in rural Alaska, where connectivity is so limited, but also within our larger, more urban communities. We learned that many children are not served appropriately without in-person contact and that it is impossible to replace that human connection. We learned there is no single "right" answer to address every child's educational needs in our state. Most importantly, we learned how vital and necessary public education is to our society, our economy, and our personal well-being.
As I prepare to become the next executive director of the Association of Alaska School Boards, I will look to our past, especially 2020, as a pivot point for Alaska public education. While the pandemic itself has temporarily taken away many of the practices we often took for granted, it has also allowed us to see how we can do better, much better. To make needed transformations, to create and modify educational systems that serve each student and their families in a more responsive manner. As I look forward to my leadership of this amazing organization, I see opportunities for us and for school boards to step up and be committed to finding solutions that provide an excellent education for every student every day.
I've spent many sleepless nights over the past couple of months thinking about this and how important the next year will be. I know that AASB cannot do this work alone, and neither can school boards. That starts with the superintendent and board partnership, a partnership of shared leadership. We are going to have to develop and utilize partnerships like never before. We have to work together and work with our communities. We must be the most effective advocates for public education we can possibly be, not just with legislators but also with our stakeholders. We must guard against the very real opportunity that some see to create a public "funding" system for private schools at the expense of public education. And we must find the "good" that each of us can bring to this responsibility so that Alaska's children have a bright future.
Carl Rose, the former long-time executive director of AASB, used to say, "In times of great confusion, there can be opportunity for those who are not confused." It was one of Carl's witticisms I often recall. AASB has an opportunity and a moral obligation as the association of Alaska's school boards to help lead, in partnership with others, to take advantage of these opportunities and create clarity out of the pandemic confusion. As I take on this new leadership role at AASB, I look forward to supporting your work in this endeavor.
---