Navigating Uncharted Waters
Lon Garrison, AASB Executive Director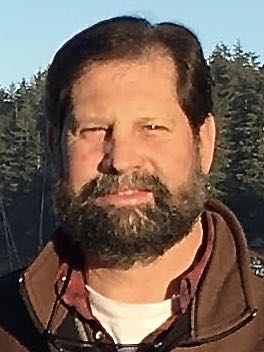 I have been reflecting recently on what unusual and uncertain times we are in. At this time last year, we were all just beginning to comprehend the immensity and potential severity of the pandemic that was progressing through our state and the country. Alaska weathered the first portion of the pandemic storm reasonably well and I think many of us were hopeful that we might get by with minimal impact. We know now that, like the rest of the world, we did see dramatic impacts and effects, especially on our education system. I observed that each community and each school district had to handle the pandemic in ways that made sense for them, i.e., local control. These decisions were not easy and often created controversy. The one thing most folks have agreed upon was that it was going to be a while before things got better, and we had some real hope for improvement.
So here we are today, having sailed through some terrible storms and now we are coming out of the mist and into a new time that has both challenges and promise in front of us. We have real hope that some things can now return to a more normal pattern, yet we know it will never really be the same. We are entering into a new bay that has yet to be charted, and we can see some wonderful opportunities but also perceive there are still some very dark clouds on the horizon. The key to making the best choices to navigate this new course will lie in your ability as school board members, superintendents, staff, students, and stakeholders to help each other. To cooperate and collaborate. To think about the good of the whole in order to prevent a wreck.
Like many of you, I feel the excitement of hope that our education system can begin to swing back into action as primarily an in-person experience for most students with continued vaccinations and good social distancing practices. We hope that the social interactions of in-person learning at schools can spark the resiliency of our students to bounce back from a year spent mostly alone. However, we also know that the pandemic is still with us. It lurks as the uncharted rocks in this new bay of education, and it can be damaging if we are not thoughtful, measured, deliberate, and open to understanding and listening to the lookouts at the bow of the ship.
More than ever, school boards need to work as teams to help their superintendents and staff navigate these uncharted waters. School board members need to ask themselves continually, am I addressing big people problems or little people problems? Am I considering how I can help the board make the best local decisions that keep students safe and learning? As a board member, how can I help create confidence with my fellow board members that I can be a part of the solution for making the next course correction that works for students, staff, and the community?
As I said in the beginning, these are unusual and uncharted waters (times).  We are becoming more accustomed to life in a pandemic, but there is sunshine on the horizon, and things are looking up.  However, we can't lose focus. We can't let our guard down, we have to be careful, and we have to work together to make it through this new passage.  Our students are counting on us.  AASB is here to be your lifeline if you need us.  To be the light on the beach to help guide you where you need to go.  Our mission is to assist schools' boards through effective local governance in "providing quality public education, focused on student achievement." 
---