New Partnership to Support Online Social-Emotional and Trauma Engaged Learning Community
By Heather Coulehan, AASB Social and Emotional Learning Coordinator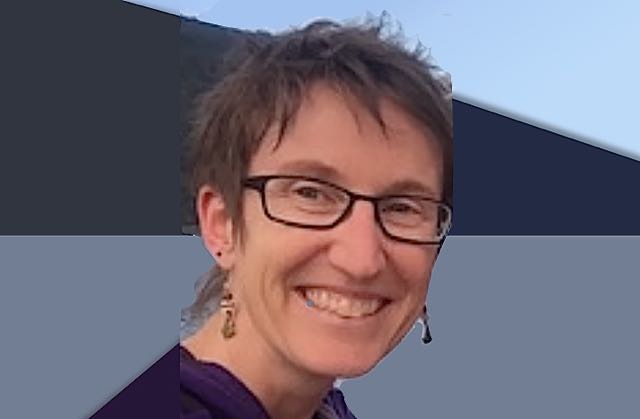 [In my career as an educator] There have been many situations that I have felt woefully underprepared for, and at times, this vulnerability has paralyzed me and caused me not to grow. I came to realize, as a result of the reflections and discussion, that I didn't have to be the all-knowing one. I just need to be willing to take it seriously, which I do, and be willing to be a part of a team that will look at these important concepts and apply them to our work with students and families. -Alaska School counselor
School staff members often receive one-time training on Social Emotional Learning (SEL) and trauma engaged topics. However, real and lasting change requires ongoing professional development and reflective practice.
To that end, the Association of Alaska School Boards community engagement team is partnering with the Alaska Staff Development Network (ASDN) to offer an online community and platform for educators, administrators, counselors, school staff, school boards, and community partners to explore SEL and Trauma Engaged practices (TEP).
Online SEL-Trauma Engaged Learning Community
The SEL-Trauma Engaged online learning community offers:
Webinars
Tools and Resources
Case Studies
State-wide Interactive Discussion Forum
This platform and online professional learning community creates space for Alaska educators, administrators, and counselors to share, learn and discuss new techniques to support student growth and well being. Many of the topics are from Transforming Schools: A Framework and Toolkit for Trauma Engaged Practice in Alaska. Topics currently addressed in the platform include:
Deconstructing Trauma
Building Relationships
Family Partnerships
Self Care
Bridging the Knowing to Doing Gap
The webinars, resources, and case studies in the help build understanding and knowledge about how to put SEL and Trauma Engaged knowledge into action. The interactive discussion forum can offer opportunities to reflect on the ways we are connecting with students and working as a team. After participating in a conversation thread with other educators from around the state, one teacher said, "I fancy myself a natural rapport builder, but [through conversation], I realized I am really a natural rapport builder with the kids who are easy to build rapport with. I have been reflecting on that and I am ready to work harder to improve my ability to make and sustain relationships with the more disengaged students"
After participating in the Social-Emotional and Trauma Engaged Learning Community, a middle school principal shared, "I feel I am able to reflect and walk away each time with a new tool to put in my principal bag.
Much of the materials and content builds on the information offered in the Transforming Schools Framework and Toolkit. If your district is actively engaged in using these tools or would like to learn about these tools, this online learning community and platform is an opportunity to extend SEL and trauma engaged learning. The platform allows school staff to access peer support and AASB coaching to build a reflective practice and keep the conversation going!
The Social Emotional and Trauma Engaged Learning community is hosted on ASDN's Alaska Professional Learning Network (AkPLN). This is an online collaboration between ASDN, the Coalition for Education Equity and the Teaching Channel to support professional growth for Alaskan educators.
Transforming Schools  as the Foundation: The Framework and Toolkit
Across Alaska, school boards, administrators, educators, and school staff are working to transform their schools to become more trauma engaged. To support school districts and to respond to the request for more tools, AASB, the Department of Education and Early Development (DEED), school districts and organizations such as the Alaska Afterschool Network, developed Transforming Schools: A Framework for Trauma Engaged Practice in Alaska and an online companion guide, the Transforming Schools Toolkit. The toolkit includes both Alaska-specific and national trauma-engaged strategies, presentations, readings, and discussion guides. These Transforming Schools Tools and Framework serve as the foundation for the Social Emotional and Trauma Engaged Learning Community
Accessing the SEL-Trauma Engaged Community
Joining the SEL-trauma Engaged Practice Learning Community involves several steps outlined in the Guide to Signing Up for AkPLN. This information is also found on the AkPLN tab of the ASDN website. Once you've registered in AkPLN, search the site for the Social Emotional & Trauma Engaged team to join. Contact Heather Coulehan, AASB Social Emotional Learning Coordinator, at hcoulehan@nullaasb.org for more information or with questions.
I will admit some apprehension and doubt early on in the [PLC] process. Conceptually, there was not a lot of new content for me to engage in… My feelings shifted, especially as the process became more comfortable and familiar and the content delved into topics both insightful, meaningful, and applicable to me as an individual and professional. – Alaska social studies teacher
---