Opportunities for Youth Voice and Leadership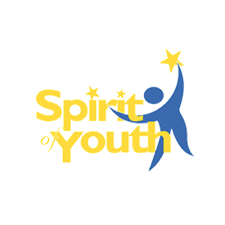 Here are some additional opportunities for Youth Voice and Leadership in Alaska through Spirit of Youth.
Youth Empowerment Party/Event Planning – Short term engagement
Are you a party planner? This opportunity comes with many benefits such as having input on major planning aspects (i.e. guest speakers, presentation & workshop topics, and opening & closing activities); Collaboration with youth-serving organizations and groups in your community and statewide, Connecting and networking with youth and adults across Alaska and gaining insightful and useful tools for event planning and programming, along with a stipend for full participation and involvement in the committee. The amount of the stipend will be determined by participation.
If a planning team member is involved in over 75% of the meetings and attends the event, then a full stipend of $300 will be paid. Responsibilities for participation on the committee includes: Participating in 3-4 (1.5 hour) planning sessions that will take place over Zoom. During these planning sessions, the committee will workout details for the event (i.e., workshop ideas, guest & spotlight speakers, and meaningful and hands-on activities, communications and promotion efforts (i.e., social media blasts, email updates, etc.), collaboration and working with other organizations.
If interested, please contact Calesia Reed, Coalition Coordinator, Spirit of Youth for more information.
---
Youth Leadership Connection – Semester long engagement
Want to get in touch with other youth leaders around Alaska? YLC is an opportunity for all youth whether a part of a group/an organization that are interested in networking with other interested youth and collaborating on projects, programming, endeavors, and events. There is no capacity or limit to the number of youth that can join the group, it is available to whoever is interested in joining. A semester long commitment is rewarded with a $100 Amazon gift card.
Please contact Calesia Reed, Coalition Coordinator, Spirit of Youth at (907) 992-2318.
---
Spirit of Youth Teen Advisory Council – One year engagement
Ready to help plan the celebration of youth all around the state and do community work? We need you! Spirit of Youth is seeking up to six additional Teen Advisory Council members (SOYTAC). With all meetings being online we hope to be able to have better representation from across the state on this important committee.
SOYTAC members are typically between the ages of 14-19. They meet throughout the year to determine the Spirit of Youth Award recipients. They also help plan the annual awards ceremony and organize community service projects. This year the expectation is that they will meet approximately eight hours each month between February and April. New this year, SOYTAC members will receive a $300 stipend for full participation. Please share this information with any youth fitting this description who might be interested.
Here is a link with some information and an application. Please contact Cari Zawodny, Spirit of Youth Teen Advisory Council Facilitator at 907-223-0477
---