Recruitment and Selection of Employees & Families First Coronavirus Response Act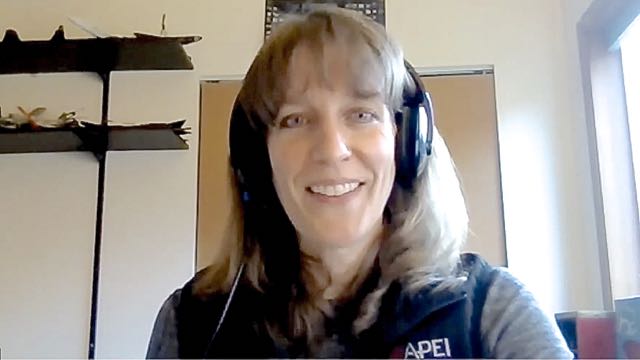 Carleen Mitchell, PHR, SHRM‐CP, Deputy Director, Alaska Public Entity Insurance
PART 1 – Recruitment and Selection
Ms. Mitchell began her two-part presentation by discussing the human resource challenges involved with filling a job position in a small community. It is important to have a clear policy and a process for recruitment and selection, she said. If the policy is followed consistently, it will make the process easier.
Your policy should address how the job opening will be announced internally and externally, how applications are reviewed, the reference requirements, and how applicants will be notified they have been selected or rejected (writing, phone call, etc.).
Before advertising the position, review the job description carefully to ensure the duties are accurately described. Jobs can evolve over time. Also review your recruitment and selection policy to ensure the job description is consistent with the policy.
Receiving and Reviewing Applications
When reviewing applications, identify applicants that will be considered and notify them what they can expect next. Don't leave people hanging. If an applicant doesn't have the minimum requirements, they should be notified as soon as possible that they will not be moving forward with the selection process.
Preparing for Interviews
Make sure you have all information needed to make a fair and informed decision about the candidates being considered. When developing interview questions, ensure that they are legal and do not give the appearance of discrimination. The EEOC website has guidelines. Make sure your interview team is trained and aware of questions or comments that could appear discriminatory.
Making a Selection
Do not underestimate the importance of reference checks. Be vigilant about this requirement and watch for red flags. Make sure references are appropriate, such as managers or supervisors who can verify the quality of a candidate's work and work habits. The safety of your students depends on conducting thorough reference checks. Check your policy to see if references are conducted before or after interviews. Document and keep on file all reference checks conducted.
If you offer a candidate a position, make the offer "conditional" and make it clear what conditions final hire may be based on.
Rejecting a Candidate
Take the time to call candidates who were not selected as soon as possible. Be prepared to answer the question, "Why was I not hired?" Often the answer is that you had a candidate that was more qualified, or that a priority was placed on candidates who are already in-state. Identify and be clear about the reason a candidate was rejected. Communicate the reason only to the candidate, not to the public, due to confidentiality.
You are not obligated to explain why you didn't hire someone, but be prepared to respond if asked. Reasons could include:
Received negative feedback from a reference (not obligated to say who)
Not enough applicants applied
Organizational policy hiring limitations (ie, three positive references are required)
Criminal history
If unsatisfactory references about a candidate were received, listen to your gut!
Your policy should identify limitations to hiring an applicant with a criminal conviction, such as if there an appeal process, or the hiring decision is final.
A candidate's affiliation with community members can make rejecting them difficult. If you anticipate backlash from the rejection, consider who may need to be notified to support the decision (board president, superintendent, etc.).
Recruitment Documentation
Retain records for two years, including all applications, interview questions, copies of ads, reference and background checks, and other information used in the recruitment and hiring process.
PART 2 – Families First Coronavirus Response Act (FFCRA)
FFCRA requires school districts to provide their employees with paid sick leave or expanded family and medical leave for specified reasons related to COVID-19. The Act is set to expire at the end of December, but it may be reauthorized and extended.
If an employee meets one of the following six reasons, districts are required to provide paid job-protected leave. The first three reasons pertain to the employee. The second three reasons pertain to an employee taking time off work to take care of someone else.
An employee is due 100% of the required rate of pay for leave hours taken because the employee:
is subject to a Federal, State, or local quarantine or isolation order related to COVID‐19;
has been advised by a health care provider to self‐quarantine related to COVID‐19; or
is experiencing COVID‐19 symptoms and is seeking a medical diagnosis.
An employee is due 2/3 of the required rate of pay for leave hours taken because the employee:
is caring for an individual subject to an order described in (1) or self‐quarantine as described in (2);
is caring for a child whose school or place of care is closed (or child care provider is unavailable) for reasons related to COVID‐19; or
Is experiencing any other substantially similar condition specified by the Secretary of Health and Human Services, in consultation with the Secretaries of Labor and Treasury.
Ms. Mitchell concluded by directing attendees to a FFCRA Flow Chart, an online resource that helps determine whether benefits may be available if an individual is eligible for leave under the FFCRA. The flow chart helps establish how much leave is available to an employee, and how to calculate their pay.
Carleen Mitchell Slides
---