Results Count: Assessing Chronic Absenteeism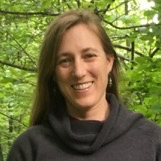 By Emily Ferry, AASB STEPS Coordinator
Do you ever wish you had a crystal ball so you could impact the course of the future?
While not set in stone, indicators can help us see at a systems level what different futures might look like for our students. Understanding this data can act as a safety net, to ensure that all students and families are supported.
One data set, often cited as an early indicator for student outcomes, is chronic absenteeism. We now know that this data can be a tool to better understand who needs extra supports or interventions during middle school to stay on track to graduate from high school.
Chronic absenteeism is defined as being absent for more than 10% of days enrolled. Unlike truancy, chronic absenteeism can be identified in the first weeks or months of the schools. Students who are absent two days a month are at risk of being chronically absent.
Absenteeism matters. Studies have found that 60% of students who do not finish high school could be identified in middle school by looking at a combination of chronic absenteeism and poor academic performance. By creating stronger supports and engagement in middle school, we have a chance of turning this trend around.
At the April 2019 STEPS annual meeting we took a closer look at chronic absenteeism. The numbers show that Alaska Native and mixed-race students had higher rates of chronic absenteeism than their peers and low-income students had even higher rates of chronic absenteeism. Not all low-income or Alaska Native/mixed race kids are at risk of not graduating, but it does prod us to think about how our school policies, support systems, relevant content instruction and other structures could be improved for Alaska Native students.
Over the next few months, a team in Juneau will be digging into the data to understand chronic absenteeism, which kids are most impacted, why they are absent, and how we all work together to improve their interest and engagement in school.
There has been a shift in thinking and understanding of how to best address chronic absenteeism. In the past, school districts used a truancy officer – now most schools don't have the budget for this and there is a better understanding of the power of a team approach to ensuring student barriers are removed and student assets are amplified. The question now is how can a team of school, family, and community partners help students to succeed.
In one Baltimore school district, for example, a review team realized that kids were being suspended for violating the school uniform policy. Everyone agreed that it was more important to have kids in school than to have a small issue with uniform compliance. The school district took two actions by 1) clarifying the policy for all school staff (prohibiting suspensions for school uniform compliance) and 2) providing a washer and dryer at the school for families who had only one or two uniforms.
Here in Juneau, Tlingit and Haida's Navigators program is one resource that is working to provide wrap-around support for students and their families. Across the state school staff, tribes, and community partners are working to make schools safe places that are connected to the community and their culture.
Over the next four years, STEPS Alaska will be keeping a close eye on the chronic absenteeism indicator. Our goal is to bring those rates down, especially for our most vulnerable students.
If you are interested in reading more about chronic absenteeism Attendance Works has some excellent resources further documenting the significance of this indicator, and if you're interested in digging into this a bit more with your school or community, please reach out to Pat Sidmore, psidmore@nullaasb.org or Emily Ferry, eferry@nullaasb.org.
# # #