Sharing Your District's Story with Policymakers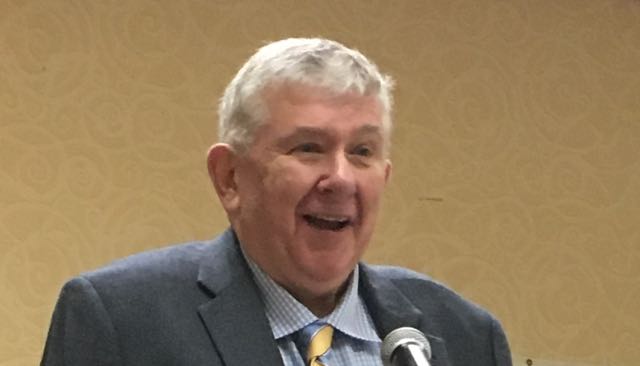 Norm Wooten, AASB Executive Director
As you receive this month's Commentary, the school year is well underway in all of Alaska's school districts. Your efforts in preparing for school openings have been herculean, involving the entire school staff, communities, families, tribes, students, and school board members. Your Smart Start plans have allowed you to assess the risks and open schools with a well thought out plan that not only makes allowances for the present, but takes into account contingencies should the risk for your communities increase. Alaska's planning protocols allow for a rapid pivot to protect students and staff should there be a spike in COVID cases.
All this information is essential to share with policymakers as the elections draw closer. Most fall municipal elections will occur on October 6. Every school board member has an obligation to exercise your responsibility to vote. During the primary, several elections were very close. The number of seats likely to be close in the general election is amazing. There are multiple opportunities to cast your votes, including early voting, absentee voting, and alternate sites to cast your votes. Due to COVID, many voting sites have moved from where you normally vote. Don't let the pandemic frighten you away from casting your ballot.
In the general election on November 3, there are important choices to be made as well. Alaska has both a Senate and a House seat up for election. Both of those elections are shaping up to be close as well.
Once the "election dust" has settled and the elections have been certified, I strongly encourage each school board to set up a time to meet with your elected officials. Zoom has become the meeting platform of choice during the pandemic and will be a convenient way to meet with your lawmakers.
Prepare a presentation to share with them how you opened your schools. You might even provide a virtual tour of your buildings. You may want to have students talk about their educational experiences both last year and in the new school year. Speak to both your successes and your challenges. Be prepared to remind them of the need for increased broadband and the additional costs associated with delivering education during the pandemic.
Communicate the challenges of maintaining social distancing, the increased cleaning of facilities, cleaning supplies, providing PPE, safely transporting students, and how to maintain an extracurricular program. Do not forget the increased technology hardware and software platforms you had to purchase to move to distance delivery.
It would help to remind them of the plans you had to implement in bringing staff back into your communities with the need to protect your community members – and especially your elders. Speak to the need for additional services for student staff mental health – their social and emotional learning and overcoming social isolation challenges. Be sure you emphasize how excited your students have been to be able to again interact with their peers, whether it's been in person or digitally. If you have had difficulty in filling staff positions, this needs to part of the conversation.
All this is simply about "TELLING YOUR STORY." Policymakers will be making difficult decisions as they return to Juneau and Washington, D.C. They need to return to the capitol buildings with mental pictures of your students etched into their minds. Education has significant "catch-up" work to do. The pandemic was not the fault of our students – or you as school board members.
We cannot allow the pandemic to short-change the education of our students. Be honest and forthright as you convey your message. You have overcome so many challenges, and it has not been easy. Your decisions have not pleased everyone, but you made them with students' best interests as your guide.
Begin planning now for that conversation with your political representatives. And thank you for your dedication to the students of Alaska.
---