Sharpen Your Skills at AASB's 66th Annual Conference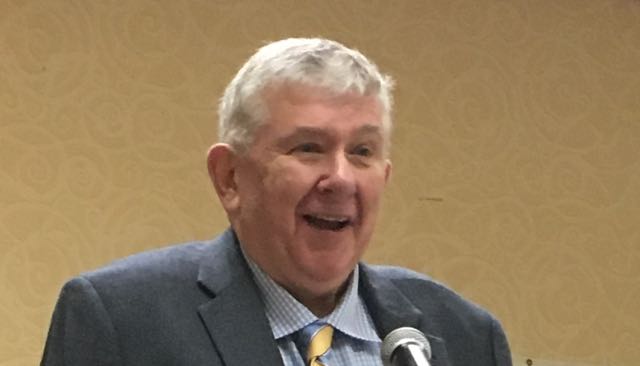 By Norm Wooten, AASB Executive Director
In just a few days, the 66th AASB Annual Conference will convene in Anchorage. This is the largest gathering of school board members in the state. This year's conference has an incredible array of sectionals scheduled to assist in your work as elected school district governance officials.
The conference kicks off on Thursday, November 7, with a full day of pre-conference activities. Whether you are a recently elected or a veteran board member, there is something for you. A number of volunteer board members will be meeting in committees to consider resolutions, the AASB budget, and the selection of award recipients.
We have two general session speakers you won't want to miss. Michele Brooks, a former Assistant Superintendent for Boston Public schools, and now a consultant for Transforming Solutions in Education will challenge us all in how we deliver instruction to the students we serve.
Donna Oser, Deputy Executive Director for the Michigan Association of School Boards, is passionate about assisting board members in improving their governance skills to create school systems that best meet the needs of all students.
Over the course of three days, there will be eighteen separate sessions around a myriad of topics, each being relevant to school board governance. It will be difficult deciding which sessions to attend!
Additionally, you will have several opportunities to share with your colleagues from across Alaska. We constantly hear from board members requesting additional time to learn from each other. We have attempted to expand those opportunities this year.
The resolutions process is critical for you to attend and participate in. The resolutions voted on and passed by the Delegate Assembly set the legislative course for the coming year. They provide direction to the advocacy team as they represent you in Juneau and Washington, D.C.
Unique to the AASB conference is the Youth Leadership Institute. Watching the journey of a group of shy young people on Day 1 transform into leaders determined to return to their homes and make a difference is truly inspiring.
As a board, you will want to split up so you can attend as many sectionals as possible. Once you return home, share with each other any practical tips or lessons you learned from those you attended. Report at your next board meeting what you learned as well. Let the public know that you, as an elected official, are participating in professional development so that you might better serve the students of your district.
Spend as much time as possible meeting and sharing with board members around the state. Let them know the good things occurring in your schools and pick up ideas you can integrate into your district.
Attending the conference will be worth the effort. It's not too late to register. Hope to see you at the AASB 66th Annual Conference in Anchorage.
# # #