State Board of Education Welcomes Attendees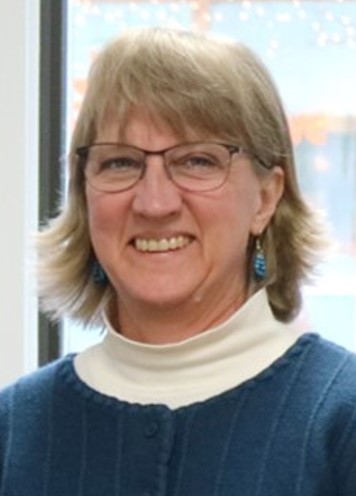 Lorri Van Diest, Second Vice Chair, Third Judicial District, State Board of Education
Address to the AASB Annual Conference, November 8, 2019
Good Morning and Welcome to the 66th Annual Conference of the Association of Alaska School Boards.
The theme for the 2019 conference is Relevant, Committed and Empowered.
Relevant means "closely connected to what is being done or considered." The State Board of Education and the Association of Alaska School Boards are definitely closely connected, as the mission of AASB is "to advocate for children and youth by assisting school boards in providing quality public education, focused on student achievement, through effective local governance" and the mission of the SBOE is "An excellent education for every student every day." Both groups are focused on educating and advocating for children to achieve their best through education.
Committed means "feeling dedication and loyalty to a cause, activity, or job." AASB has shown dedication to the mission of the SBOE by:
partnering with us in the development of the framework of Alaska's Education Challenge,
participating in tribal compacting conversations hosted by the First Alaskans Institute
and partnering with DEED to develop a framework for trauma engaged practices in Alaska.
Empowered means "to make someone stronger and more confident." The public commitments of Alaska's Education Challenge make our students stronger and more confident. All of us in this room are committed to:
Increasing student success
Cultivating safety and well-being
And supporting responsible and reflective learners.
How can we do this? By staying faithful to the five positive trajectories of Alaska's Education Challenge.
Support ALL students to read at grade level by the end of third grade.
Increase career, technical, and culturally relevant education to meet student and workforce needs.
Close the achievement gap by ensuring equitable education rigor and resources.
Prepare, attract, and retain effective education professionals.
Improve the safety and well-being of students through school partnerships with families, communities and tribes.
By using these five trajectories, both AASB and the State Board of Education can achieve greatness for ALL of Alaskan students. Together we can empower our future! And stay committed to ensuring the success of our students!
# # #