The AASB Annual Conference – Convening to Ensure Opportunities for All Students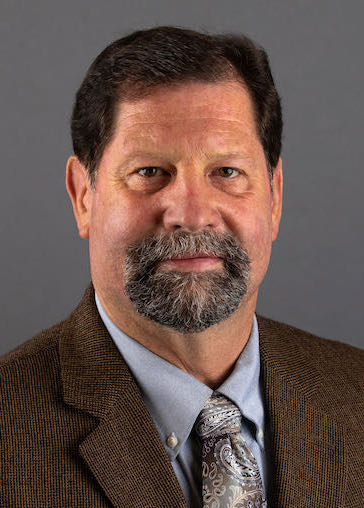 Lon Garrison, Executive Director, AASB
Every year in early November, the AASB Board of Directors and the members of our association (school boards and their superintendents) will convene in Anchorage to learn, share, and reinforce the commitment to governing public education in Alaska. The theme for 2022 could not be more appropriate: Ensuring Opportunities for All Students.
Alaska's public education system struggles mightily with underfunding, staff shortages, climate challenges, social-emotional challenges, partisan divisions, and community apathy. However, one thing has not changed and stands alone to help combat these negative forces; the will and dedication of school board members and superintendents to do what it takes to ensure opportunities for all students. The role of a school board member and the superintendent has never been more demanding or more important than it is today. This is borne out by your commitment to professional development by attending this year's annual conference or perhaps an in-district workshop or one of the other academies or webinars AASB offers. For that, I salute you!
The 2022 conference promises to address many essential topics for the board to function well in its governance role and to engage in conversations on several critical issues affecting school systems, stakeholders, and students.
On Friday, November 4th, Joel Isaac, the Director of Tribal Affairs, Alaska Dept. of Education and Early Development (DEED), will be our opening keynote speaker. Joel will speak to us about his work on the topic of tribal compacting for education and what the recently passed legislation (SB 34) provides as the initial steps into this new realm of public education. It is an important and often misunderstood issue that we hope to begin to bring some greater clarity and understanding.
On Saturday, November 5th, we are excited to have the new President of Alaska Pacific University, Dr. Janelle Vanasse. Throughout her career, Dr. Vanasse has elevated the educational experience for Alaska Native students. She believes that scholarship and leadership are enhanced when influenced by our authentic selves and delights in recognizing past students in emerging leadership roles.
Our READY, SET, GOVERN pre-conference day of training for newly elected board members occurs on Thursday and part of Friday. It will cover some of the most essential areas of boardmanship, such as roles and responsibilities, conducting meetings, and what policy is. It is an excellent refresher for anyone in their first term.
Concurrently, school attorney and AASB favorite, John Sedor, will host a full day of learning surrounding the board and superintendent relationship in our Experienced Board Member Academy. This will be a unique chance to learn more about how this critical shared-leadership responsibility can thrive and what can derail it.
Friday night is one of our most cherished evening events. From 5:30 to 7:00 PM, we will host the June Nelson Memorial Scholarship auction. AASB members and sponsors come together to raise funds necessary to help 15 graduating seniors with a $1,500 scholarship for postsecondary education. It is an exceptionally fun time and will fill your heart with goodness!
Of course, there will be a myriad of breakout sessions during the conference, the crowd favorite "Roundtable Discussions" that include our Youth, an Awards luncheon on Friday, and a business luncheon on Saturday. We wrap it all up on Sunday with the Delegate Assembly and the approval of resolutions for the coming year.
All in all, we have a dynamic and content-filled conference planned for you. The age-old adage "you get out of it what you put into it" still holds true. I distinctly remember my first annual conference and thinking, wow! All of this helps me serve my community and students. This is amazing! I hope your experience is similar!
I look forward to seeing and meeting each one of you at the conference.
Lon Garrison
Executive Director, AASB
---