The Coming Hostage Crisis – Accountability or No BSA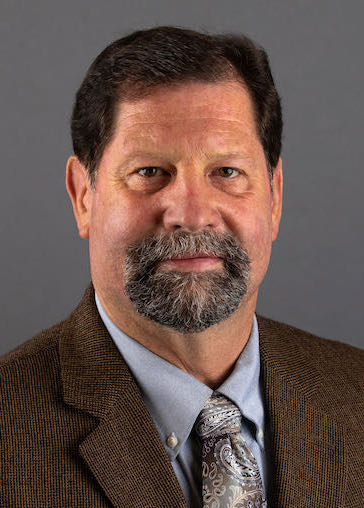 Lon Garrison, Executive Director, AASB
For several weeks, a positive vibe has been present at the Capitol regarding the possibility of passing a significant increase to the Base Student Allocation (BSA). So far, a Senate bill, SB 52, a $1,000 increase to the BSA, was introduced by Senator Löki Tobin, Chair of the Senate Education Committee. HB 65, calling for a $1250 increase, was introduced to the House Education Committee by Representative Dan Ortiz. SB 52 has garnered broad support from the Senate bipartisan majority and some cautions from Senate Finance Co-Chair Bert Stedman. Senator Stedman wisely reminded folks at a Senate Majority press availability that it will still come down to determining how the legislature carves up a limited and uncertain revenue pie. It can be done, but hard choices will have to be made.
There seems to be general support for increased education funding on the House side. Still, some voices cast doubt on the effectiveness of providing the dollars via our current system to educate students. The mantra of "why throw more money at a failing system" is based on student achievement data showing Alaska's students faring poorly on standardized testing and little success in transitioning students to postsecondary opportunities.
Nonetheless, there is still hope in the air, and as public education advocates, we need hope. We also must be honest, reflective, and open to innovation. As a former school board member, I remember never being satisfied our work was complete. I was continually reminded that we still had students needing more support from our system, and unfortunately, we were not always able to deliver it.
Well, guess what, folks? The short-lived honeymoon for an increase in the BSA without conditions is nearly over. We must prepare for the coming hostage crisis of "no BSA without more accountability, more choice." It is a theme I hear in the media, in the halls of the Capitol, and in the committee hearings on these bills.
As local school boards, you know better than anyone that accountability is not the problem; resources to support instruction, educator training and development, student support and guidance, and connecting schools to families are the real issues. Ensuring that every student has a safe and comfortable place to learn and that they and their family can access the support needed to succeed will undoubtedly increase student achievement. If we can do these things, along with supporting classroom teachers so that they can focus on instruction, then accountability will take care of itself.
Now is the time for your voices to be heard loud and clear, not with demands but with compelling examples of your needs and successes. You need to be honest about the shortcomings of our educational experiences and put forward solutions you would envision should we get additional funding. How, even in a remote village school, can we offer choices for instructional programming that connects place to learning? What are the local factors that must be accounted for?
Now more than ever, AASB urges every district to crank up its advocacy engine and set the throttle to full! AASB will be there to support you! Norm Wooten, Steve Nelson, and Heather Shaw have teamed up again to facilitate virtual meetings for every district and their legislators. These meetings will begin Monday, March 6th, and run through Thursday, March 9th. AASB will email each district with the time and Zoom meeting link for their meeting. These virtual meetings can be a highly effective opportunity to tell your story and project your hope for students.
Another way to play an active role in advocating is to be prepared to offer public testimony. Hearing from your constituents, who are also theirs, is powerful. You will also need to work hard to get your communities and parents to advocate. AASB offers two ways to stay informed on what is happening in the legislature and how you can play a role: by reading "The Session" every Monday and participating in AASB Connect. At AASB Connect, if you are not already a member of the Legislative Advocacy Community, please join it!
Please don't hesitate to contact me with questions, concerns, or comments as we move forward. It is incumbent upon us all to do our part and make certain Alaska's public education system stands a fighting chance.
Sincerely yours,
Lon Garrison
Executive Director, AASB
---