The Opportunities (and work) Ahead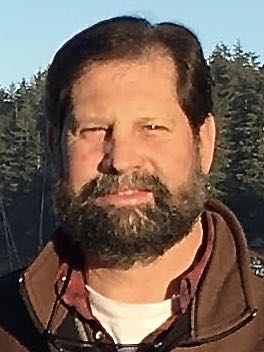 Lon Garrison, AASB Executive Director
As the 2020-2021 school year comes to a close, we look to the summer ahead and perhaps some well-deserved time off, with a sense of relief and trepidation. The past year has brought us challenges we could not have imagined. At the same time, it provided some unique occasions to critically examine our education system. It pushed administrators and school boards to face some complex realities about the challenge of meeting every student's needs in order to get an excellent education every day. Unfortunately, that did not always work. But maybe, just maybe, it has given us a real opportunity to work towards solutions that we might otherwise have missed or put off.
When students and staff return to school this fall, inevitably, it will not be business as usual. Public education has forever been changed as a result of the pandemic. Likely, we will gradually return to something that seems more normal, but it will be a new normal. Simply knowing that a highly contagious, airborne virus that can significantly impact millions of people very quickly will not soon be forgotten. Every child, parent, and staff member has been affected by the pandemic in some way. Thus, as we look to the fall and the beginning of a new school year, it will be vital for school boards to grasp the opportunities that may present themselves.
I have been reading lately about what many education professionals think about the coming year and how it will be different. Here are a few of the areas I have seen mentioned:
Virtual and remote learning is here to stay. How it works for every student may be different. It can offer a world of possibilities, but by itself, it is not a complete solution for every student.
The impact on preschool and kindergarten students will be profound. Experts are speaking about a "kindergarten bubble" in which students enter kindergarten at an older age and are generally less prepared for learning. This will no doubt exacerbate the challenge with literacy proficiency by the third grade.
As a result of the pandemic, we may see a shift to more mixed-age classes and a greater focus on academic proficiency rather than the social promotion model. Grading systems will also likely have to evolve to a new educational paradigm.
Assessing student achievement will continue to be a challenge. The move towards assessments that are more formative and culturally relevant will likely increase. The debate about summative assessments to measure proficiency against standards will continue to heat up as we deal with students that have just experienced a traumatic interruption of their "normal" educational delivery model.
The leadership of school districts by both school boards and superintendents will continue to be strained by the notion of finding the correct answer for every student and every family. The ideological and political divide within communities across the country will continue to strain leadership working to find solutions. Grace, patience, and kindness will continue to be a precious commodity.
So what does this all mean for Alaska School Boards and Superintendents? From the perspective of AASB, we see the critical need to support boards and superintendents to continue to work together with a sense of purpose and hope. Our mission has not changed, and our goal of helping every child receive an excellent education every day remains steadfast. At AASB, we are here to help support boards in their governance role so that the "opportunities" of the coming year can be positive and impactful. The issues mentioned above can present prospects for systemic change that will benefit our students. Just like the students you serve, AASB has faith in your board's resilience and dedication to your mission. Now more than ever, the value of the association may be needed like never before, and we stand ready for you.
I keep thinking of the phrase that former AASB Executive Director Carl Rose used to say so frequently, "During times of great confusion, there can be opportunity for those not confused."
Have a wonderful, safe summer.  AASB looks forward with great anticipation to supporting each school board and superintendent to take advantage of the "opportunities" and the work that lies ahead in the coming school year.
---