The Right People for the Job: Alaskans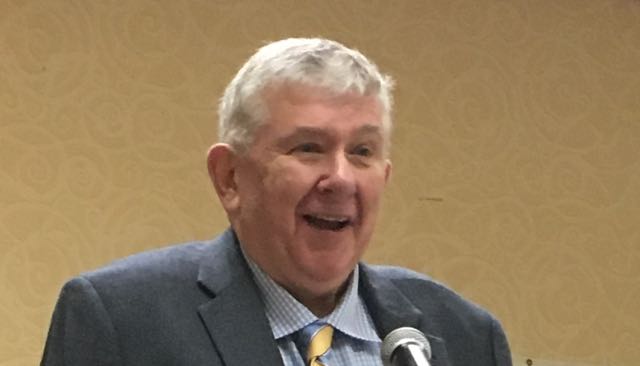 Saying that this has been an unusual year would be the ultimate understatement. In a typical year, educators and board members would get somewhat of a break to re-energize and enjoy family time away from the school building or the board room. Not so this year! I attended many Zoom meetings this summer and saw so many of you participating in the same sessions. We will all remember March of 2020 when the unthinkable happened – schools shut their doors! That has never before happened in my lifetime.
Superintendents, principals, teachers, central office personnel, support staff – all hands on deck – began to implement new instruction methods. That included digital delivery of lessons, door-to-door delivery of paper lessons, meal pickup points, and determining how to stay connected to students. Bus drivers were even pressed into service. School boards had to review and approve multiple budget adjustments as the budget for a "normal" year "went out the window." Then schools had to figure out how to safely provide meaningful, healthy, and safe graduation ceremonies during a worldwide pandemic. The work accomplished was amazing – and it was all student-centered.
Amid all this upheaval, school districts immediately began planning for the 2020/2021 school year's eventual opening. A shout-out needs to go to DEED. The national news feeds indicate planning for school reopening in many states did not occur as rapidly as it did in Alaska. Our department began the process even before the 2019/2020 school year let out. The Smart Start template was developed cooperatively between DEED and DHSS and drew heavily on the medical experts to set up risk factors to guide school districts' plans. Four individuals who made themselves available to educators and board members were DHSS Commissioner Adam Crum, DEED Commissioner Michael Johnson, State Medical Director Dr. Anne Zink, and State Epidemiologist Dr. Joe McLaughlin. Their willingness to speak with educators and board members clarified the scientific and medical processes and alleviated many of the fears around COVID-19.
Even as school districts had their plans in place for reopening, the increase in active cases required some to pivot to a higher risk category. But those districts made the changes rapidly and moved to a new instructional delivery model. The Smart Start template and the state support of local control enabled districts to make choices that best fit district circumstances without the necessity of obtaining permission.
All the uncertainty around reopening has created a great deal of anxiety with parents and students. Parents are concerned about the safety of their children. Students are stressed over the disruption of their education and social lives. This is all understandable. District staff has spent an incredible amount of time communicating the reopening plans with parents, students, and communities. The plans have enormous challenges including social distancing, personal hygiene, masks or no masks, deep cleaning of facilities, school bus protocols, special education services, extracurricular activities, delivery of meals, adequate technology devices, broadband availability, and capacity, connecting to students, equity, social and emotional learning, and student mental health. And although some might question why schools are concerned, there are the challenges of daycare and parents having to decide how to educate children at home under a hybrid model or distance education and continuing in their jobs. And let us not forget, districts are grappling with how to deliver all these services and remain within the budget.
It is a difficult time to be an educator or a school board member. But let me assure you, I believe that we have the right people in the right jobs during this pandemic. You are performing an amazing job. And why are you doing it? Because you care about Alaska's students and will do anything within your power to ensure every one of them receives an excellent education every day – no matter what challenges are thrown in your path. I'm proud to call each of you a colleague on this journey to educate Alaska's future leaders.
---