The Value of Place in Student's Learning
Tyler Breen, AASB Place-Based Learning Support Coordinator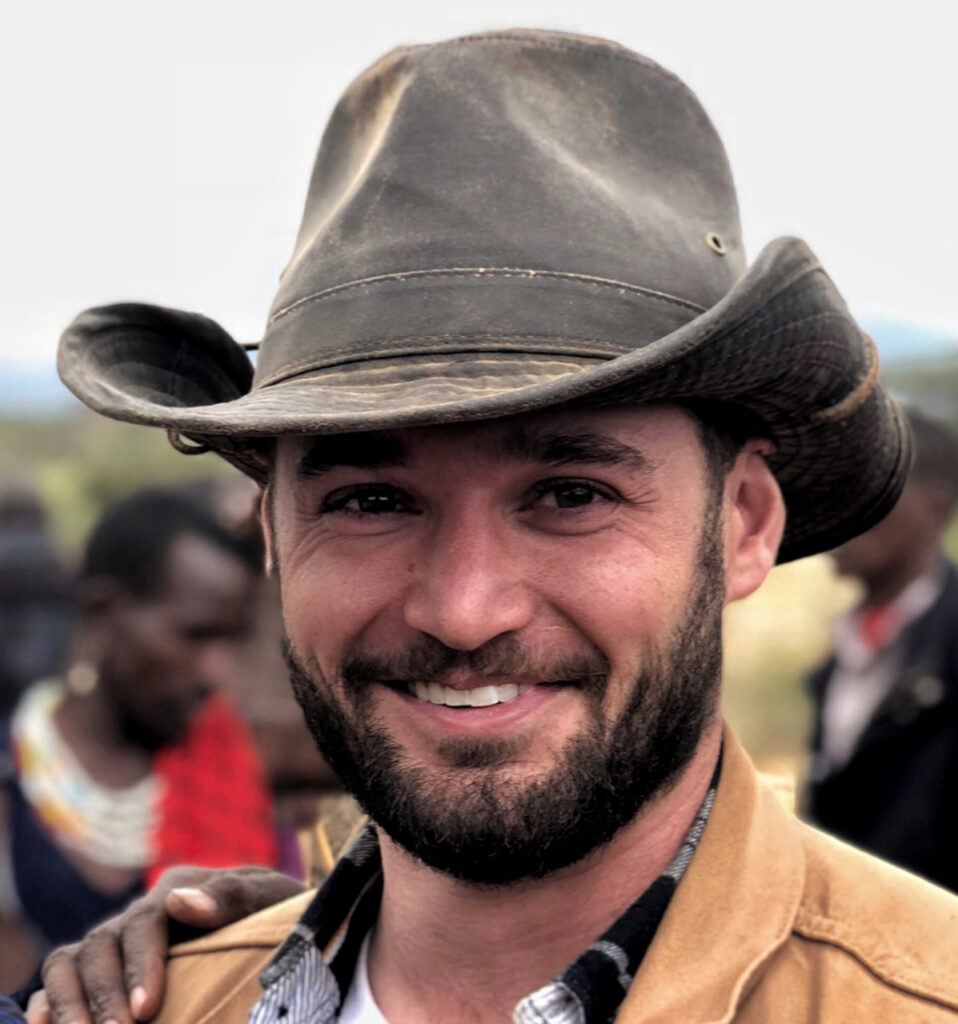 As a student, I looked forward to field trips and school events that got me out of the classroom and into nature, museums, or local parks. As a teacher, I found my students gained the most when they got their hands dirty in practicing what we'd been talking about in class and then discussing what that experience meant for them. Using the environment, culture, and resources around me reenergized my classroom and helped students build on what they already know. This is the power of place.
What I felt as a student and as a teacher was that Place-Based Learning (PBL) can be a powerful tool for engaging with students. Research has found that "place-based education helps students learn to take care of the world by understanding where they live and taking action in their own backyards and communities" (Promise of Place, 2010). As the place-based learning support coordinator here at AASB, I'm always looking to connect with our districts to support their PBL efforts.
What does Place-based education look like in Alaska?
Alaska has a diverse geography with many unique natural and cultural gifts to build on. Alaskan communities can be the ideal classroom to teach history, social studies, science, problem-solving, and Alaskan ways of life. It is often a place that students are already connected to and can add new knowledge to their existing knowledge, making learning sticky.
Over the past year, educators throughout the state have put together lesson plans that take advantage of the local environment and activities that students encounter in their everyday lives as teachable content.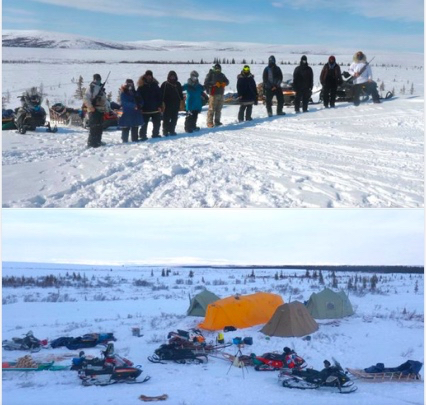 Lower Yukon School District opened school with two weeks of subsistence activities (you can watch their inspiring YouTube video here).
Hydaburg has incorporated community projects as a core part of their curriculum, and Hoonah has incorporated fishing, hunting, and local art into their lessons.
Students in programs like Angoon's Youth Conservation Corps maintain trails, clean marine debris, and remove invasive species. Students involved got to see themselves as participating in science, which is another outcome found in place-based learning programs: students improve in their STEAM classes as well.
St. Mary's School District brings students out for a variety of lessons that use Yup'ik values and subsistence activities, such as berry picking, fishing, and moose hunting, as key lessons that share experience and food with the community. Students collect data on the trips that are used in class projects and share their presentations with the community at the annual Fall Feed event.
Napaaqtugmiut School brings students together for a winter culture trip. This past year, they spent two and a half days with school staff and community members camping along the trail to Kivalina where they learned place names in Iñupiaq and saw local wildlife.
A collection of photos from Angoon's Youth Conservation Corps program last summer.
This year, many schools have been taking advantage of the safety of being outside, and the high levels of student engagement through place-based learning throughout the state. When school policies and practices work together to make learning place-based, student's cultural knowledge and experiences become the key to effective learning.
The Association of Alaska School Boards, through the Promise Neighborhoods STEPS AK grant, has been able to bring together a learning community of teachers, curriculum developers, admin, and education advocates within Southeast Alaska (virtually) to discuss their school district staff and teacher experiences, their practices, the routines and materials that help them to support place-based learning.
Place-based Learning Community makes learning relevant and student-centered
In a recent learning community meeting, one educator noted that "school should feel like going to grandma's house." To uphold this kind of insight really means digging deep into our educational approaches. Throughout the year, the group discussed:
Ways educators hold up ways of knowing rooted in place.
How to bridge relationships between education and community.
Building the scaffolds for students to see connections from class lessons to their life goals.
Educators in the group noted that place-based learning not only makes lessons more applicable to everyday life, but can be a tool for educational equity. When educators uphold the voices of community Elders, they can help reach that goal. Supporting the local ways of knowing and teaching means that students can see how the things they're learning are important in their daily lives. Even more, it puts them in the driver seat as the experts of their own experience and there is research that indicates place-based learning programs can strengthen the connection between schools and communities.
Place-based learning builds bridges between the school and community
When learning takes place through projects that involve the community, families and local leaders often feel more engaged and involved. "'We've seen tremendous growth, improved attitude and effort from the students after being on the crew," observed the Angoon school principal" (Heath and Orem, 2020).
In Hydaburg, place-based learning this year has been able to support whole family learning and exploration. Yakutat's Summer Explorers program gets students directly out and into nature, involves Tlingit language and Elders in their learning, and gives their students hands-on experience with science.
"We are lucky to have Tlingit language resources in our community, including a great Yakutat Tlingit Tribe Language app! We try to introduce the thing we're studying side-by-side with the Tlingit word, it's first or original name." – Sarah Israelson in Yakutat on the Summer Explorer's program.
Sharing Resources
While many districts have started to create their own cache of resources and have begun adapting content to place-based learning, AASB is hosting a site for AASB members to share resources.
Alaska Place-Based Learning Hub – This resource highlights work going on in place-based learning throughout Alaska and provides resources for lessons, policies, and best practices.
Alaska Standards for Culturally Responsive Schools – Here you can find the state standards for assessing culturally responsive work in your school.that can be a resource for place-based curricula.
Stronger Together- Consider how to link learning to families and place. See linking to learning resources in Stronger Together.
To add your district's materials, resources, or reference tools please contact tbreen@nullaasb.org
---