These 10 Practical Services Make AASB Membership Valuable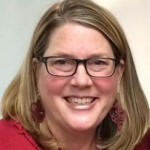 By Timi Tullis
Director of Board Development and Field Services
During difficult budget times some may question the value of their membership with AASB.  If your board ever gets to that point, here are some great reasons why it is vitally important to remain a member of our statewide organization!
1. First and foremost Board Training and assisting boards with their key responsibilities!  Board training is a vital part of your ongoing professional development as a board member. Boards that annually hold a board self-assessment and develop a board improvement plan, or goals for the year to come, see much more focused outcomes to their work.  If you think about it, there are no classes in school on how to be a good board member. AASB helps develop strong leaders.
AASB can help members by coordinating the hiring of a new superintendent with our Executive Search process. We can do all the legwork and the Board can rest assured that they candidates are vetted and the process is handled with professionalism and within all legal boundaries.
Another very important workshop AASB can assist a district with is the development of a long-term, Strategic Plan for your district. If you do not have an updated Strategic Plan, how does your administration OR even you as the board know what work to focus on and in what direction to head?
Here's a list of some of what we can offer your board. For a full list please email myself Timi Tullis or Lon Garrison:
Development of a Strategic Plan
Board/Superintendent Relations
Executive Search
How to run Effective Meetings
Board Self Evaluations (with a resulting board improvement plan)
Goal Setting
Parliamentary Procedure
Board's Quasi-Judicial Role
Data for School Boards
Roles & Responsibilities of Governance
Assist with Superintendent Searches
Strategic and Long Range Planning
2. Policy Services and BoardBooks are two of the major services that AASB can offer to support your board.  As a member of our services, we contract with legal council to draft new policies as laws change or are enacted. If your district had to pay for these services individually, the attorney's costs would be very significant to each district. Through our policy membership we are able to share those costs. Our staff is here to help boards draft and maintain policies as well as assist with options to get and keep updated policies online. We also offer Policy Online options and policy update workshops, and field numerous calls each week on policy issues.
In addition, we offer BoardBook, a paperless meeting service to which boards can subscribe through AASB. BoardBook was designed and is supported by the Texas School Boards Association, so you can be assured they understand what boards are looking for in a paperless meeting system. While there is an annual subscription, the system is exceptionally user friendly for both the compiler (your board secretary) and the users (board members); this saves a tremendous amount of personnel time in preparing, advertising and posting meeting materials and packets. More importantly, it is a system that other support staff can easily learn to use which means you are not highly dependent upon one well-trained person. We would be happy to help set up a demonstration and connect you with current subscribers.
3.  Each November AASB holds its annual conference, which includes pre-sessions for both new members as well as experienced members. The conference is an opportunity for boards, superintendents and youth to interface with others around the state who share the same responsibilities. During the conference, members have the opportunity to attend sessions focused on board standards and listen to keynotes that engage the audience in topics of interest to districts. Lastly, the fall conference is when the resolutions process is brought before the membership and voted on so to determine the focus for the organization for the year to come.
4.  Boardsmanship Academies are held in the fall, winter and spring to help board members gain a deeper understanding of issues that will aid them in doing their jobs better. Negotiations, Budgeting, Special Education, Equity Issues and Personnel are just a few of the issues that are addressed in these Academies.
5.  Opportunities for youth are at the forefront of the work that AASB does. During the annual conference, the Youth Leadership Institute has been held for the last 26 years.  Youth that attend walk away with a better sense of themselves as leaders, as well as a better understanding of what school board members do to improve schools in their district. At the first Fly-In held in Juneau each year, AASB offers the Youth Advocacy Institute where youth have an opportunity to come and learn about the legislative process. The youths also accompany their board members on visits to the Capitol Building for interaction with their legislators.
6.  Each year AASB awards 15 scholarships to graduating seniors from member districts, regardless if they are college bound or headed to trade schools. The June Nelson Memorial Scholarship awards are currently valued at $1500 for the students that win and can be used for any needs associated with the cost of post secondary schooling. The committee also reviews applicants from past winners and can award a second scholarship to a student to assist in another year of post secondary schooling.
7.  Publications that members receive from AASB keep board members updated on educational trends, state regulations, and how to become better board members. The following is a list of publications produced by AASB.
Weekly Legislative Bulletin online during the session
Legislative Candidates Survey
Position Papers on specific legislation
Lobbying Handbook
AASB Commentary (monthly newsletter)
AASB website provides a portal to information about school governance, the association, com­munity engagement and 21st Century Learn­ing
Facebook site
Teacher Salary and Benefit Survey
Administrative Salary and Benefit Survey
Classified Salary and Benefit Survey
Online FREE training for first time board members
8.  Members of AASB benefit from representation when lobbying with both the State Legislature and U.S. Congress. AASB also works closely with the State Board of Education & Early Development as well as State and Federal Agencies. You can also benefit from the work AASB does as a liaison with other educational organizations (i.e. ACSA, PTA, NEA, etc.). Because we represent all member districts (52 at this time), we know that we have strength in our numbers. The Legislature calls upon AASB to speak on behalf of all the districts in the state, and with our powerful resolutions process staff is able to articulate what the membership has determined as our stance on particular issues.
9.  Resources are made available for member districts to help fund community engagement efforts. Over the past 16 years, over half of Alaska's Districts have partnered with AASB's Alaska Initiative for Community Engagement (AK ICE) to receive funding and support for their community engagement efforts. More than $8 million has been distributed to districts and communities in Alaska since 2000. The ICE team has also partnered with districts to co-write and administer grants to help move our community engagement efforts forward.
10. Through the innovative programs that AASB has established we are focused on increasing student achievement in Alaska. Districts have been able to be part of:
School Climate and Connectedness Survey (SCCS) is providing information to districts on student and staff perceptions of the school environment, newly updated results starting this year.
AASB received a grant from the US Department of Education i3 grant focused on Culturally Responsive Social and Emotional Learning (CRESEL). AASB has been able to provide small amounts of funding and support to seven districts and 18 schools to embed Social and Emotional learning into policy, standards, instruction, environments, and practices. For an overview of year one of this project, read the CRESEL Report.
The Consortium for Digital Learning (CDL), which has provided $9.6 million to over 35 school districts since 2006.
As budgets continue to shrink it is always good to question the value of services and indeed, membership in AASB continues to be worth the investment.