Trainings and Events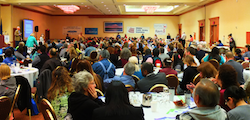 AASB Annual Conference
Each November, this gathering of education leaders brings together most of the school board members in the state. Conference programs feature renowned speakers, education clinics and a resolution session that gives the association its direction.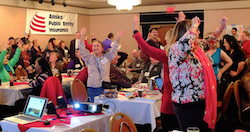 Boardsmanship Academies
Held 3 times a year — fall, winter and spring. Topics include: School Law, School Finance, Policy Development and Curriculum as well as workshops to improve knowledge of issues effecting schools in Alaska.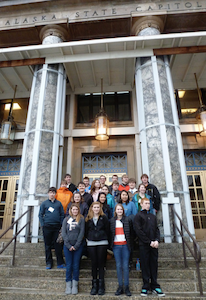 AASB Legislative Fly-ins 
Held twice each session, the Fly-ins equip you with the basics of the legislative process and help you connect with your legislative delegation. In addition to meeting with their legislators, board members learn about legislation that will effect their district, issues influencing education in Alaska and the nation, how to be more effective leaders on their board, successes of other districts across the state, and more.
Maintenance Directors Workshop
A workshop for maintenance directors and employees to share and gain knowledge about  the vital role that facilities maintenance plays in the management of an effective learning environment for students. Topics include school energy use, safety, preventative maintenance, tips on going green, roundtable discussions, and more!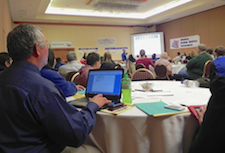 Executive Administrative Assistant Workshop
This workshop, tailored for district Administrative Assistants, covers a range of topics that include policy, managing personnel files, successful tips and ideas for efficiencies, hiring and dismissal of employees, Robert's Rules, and more!
Custom Board Trainings
AASB provides in-district workshops on topics such as Teamwork, Board/Superintendent Relations, School Board Self-Evaluation, Goal Setting, and more. We are more than willing to work with your district to develop tailored workshops or facilitate group work sessions that meet your needs.