Custom Board Trainings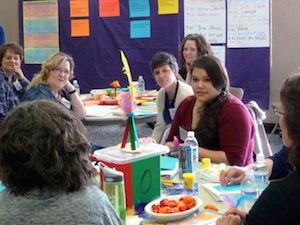 AASB provides in-district workshops on topics such as Strategic Planning, Teamwork, Board/Superintendent Relations, School Board Self-Evaluation, Goal Setting, and more. We are more than willing to work with your district to develop tailored workshops or facilitate group work sessions that meet your needs.
For more information on what AASB has to offer, or to develop a specific custom training for your district or school contact Timi Tullis, Director of Board Development and Field Services, at (907) 463-1660.