Transforming Family Engagement into Thriving Family-School Partnerships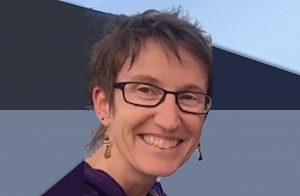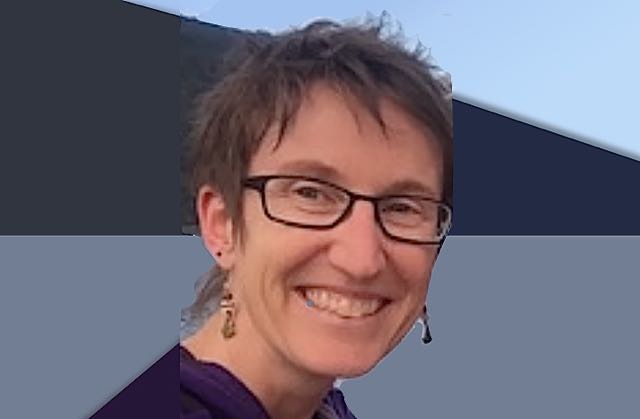 By Heather Coulehan, Alaska ICE Social and Emotional Learning Coordinator

Family Engagement in Alaska
Research indicates that students with involved families are more likely to earn higher grades and test scores; attend school regularly; have better social skills; show improved behavior; have higher graduation rates (SEDL, 2002). According to the 2017 SCCS, the more students in grades 6-12 felt that their parent/community was involved, the better grades they earned. Likewise, the less likely they were to miss school without permission.
Grades Received and Favorable Response to Degree of Parental/Community Involvement
Days Missed without Permission and Favorable Response to Degree of Parental/Community Involvement
While the relationship is not always clearly defined as causal, it is clear that there is a relationship between family involvement and both grades and attendance (see tables).
There are many ways to understand family engagement and partnerships in your district. In addition to student and staff data above, in April, 11 districts will access to data from families in their district. In partnership with AASB, AASB has facilitated focus groups on behalf of school districts to understand family perspectives better. First Alaskans Institute and AASB, have worked with district and community partners to host meaningful dialogues for building culturally responsive social and emotional learning have also hosted community dialogues.
So what does family engagement look like in Alaska?
In Alaska, 31 school districts measure family and community involvement through the School Climate and Connectedness Survey (SCCS). 2017 SCCS data indicates that 59% of grade 6-12 students statewide had a favorable perception of the degree to which parent and community members were involved in their school. 67% of school staff had a favorable perception of the degree of involvement. In 2018, there will be 11 school districts that have access to family responses through the SCCS family survey.
Already many Alaskan districts are dedicating time, staffing, and are creatively developing opportunities to partner with families. During the 2017 AASB Annual Conference, school board members shared their strategies in the "Partnering with Families and Community for Student Success" workshop.
District staff and board members highlighted:
Family game/educational night with whole community (Bering Strait)
Family student lunch-time (Bristol Bay)
Activities with Elders in classes (Iditarod)
Family roller blade night (Northwest Arctic)
Family fun movie nights (Nome).
Community potluck at the beginning of school (Northwest Arctic and Annette Island)
Others focus on year-round activities such as hosting an Elders lunch daily with transportation provided.
Other activities focus on building relationships, supporting parents as teachers, and activities such as elementary math night (Northwest Arctic).
Seven districts across the state, have developed, action plans based on community dialogues based on family input on how to build on community values; traditional ways of teaching and learning; place-based/culture-based education; school-community partnership; climate and school environment; and staff support and retention.
While most districts have great activities already in place, school board members and school district staff wanted to know how to expand these partnerships to create deeper and more effective supports for students.
What do we know from the successes and research?
We often make a lot of assumptions when beginning our partnership efforts. Assuming school staff and families already have the skills, knowledge or confidence to engage in successfully building partnerships is a flawed assumption (Partners in Education: A Dual Capacity-Building Framework for Family-School Partnerships, 2013). An overview of programs suggests that the vast majority of teacher preparation programs may not focus on building capacity for working with families and schools and may not offer tools on how to best enhance school-family partnerships.
Families often face multiple barriers to engagement and may lack the skills or understanding of the school system needed to take action on behalf of their children. In Alaska, there are additional factors that can shape family-school partnerships, for example, families' individual experiences with education, trauma experienced by families, or how well school and community are aligned.
Both school staff and families may have the desire to collaborate, but when not prepared with the right tools or experience base, there can be barriers to true partnership "…well-intentioned partnership efforts fall flat. Rather than promoting equal partnerships between parents and schools at a systemic level, these initiatives default to one-way communication and 'random acts of engagement'". However, evidence indicates that meaningful family partnership programs build the capacity of both educators and families to engage in thriving partnerships around student success.
So how do we move towards a holistic approach?
The 4 "C's" of Strengthening Family Partnership
While there is much to consider in the Dual Capacity Framework, an adaptation for Alaska that is underway re-structures the activities in these five areas.
CONNECTION: Building trust and fostering real relationships
CONFIDENCE: Building skills for families and school staff to support students and each other
CONTENT: Linking the family/school partnership to learning in school
CULTURE: Embedding the school environment, programs, and services in the range of community values and knowledge represented by your families
CO-REGULATION: How adults help students to manage emotions, attention and manage behaviors.
AASB will be working with more than ten districts to develop meaningful tools, practices, and processes to support effective family-school-student partnerships. These tools will help to create and strengthen relationships, build trust, and develop shared goals and vision for schools and families to work together.
Identify essential roles of district or school staff in successful family partnerships.
Offer planning tools, processes, and stories to better understand coordinated partnerships with tribes, community organizations, and regional organizations to align to support families and schools.
Develop more tools and opportunities for students, families, and communities to define the outcomes and take a leadership role in their child's education.
Develop tools for crucial and meaningful conversations as the foundation for relationships and partnership development.
Offer activities and questions for building trust and establishing solid foundations for partnership.
Offer ways to build a welcoming school environment and classrooms.
Develop common language and family partnership goals.
Develop skills for staff to build confidence in parent bridging schools.
Develop skills for families to serve as advocates, teachers, and support for their children.
Consider access, equity, and healing when designing partnership goals and activities.
Consider student inclusion and processes that validate students as members of the community.
Develop family-school partnership solutions and take action with school staff -everyone has a role
Tools for collaborative problem solving across school, community and family personnel.
Contact Claudia Plesa at (907) 463-1660 or cplesa@nullaasb.org to join the conversation about a family-school partnership framework for Alaska.
Resources
# # #