Trauma Engaged Professional Learning to Transform Schools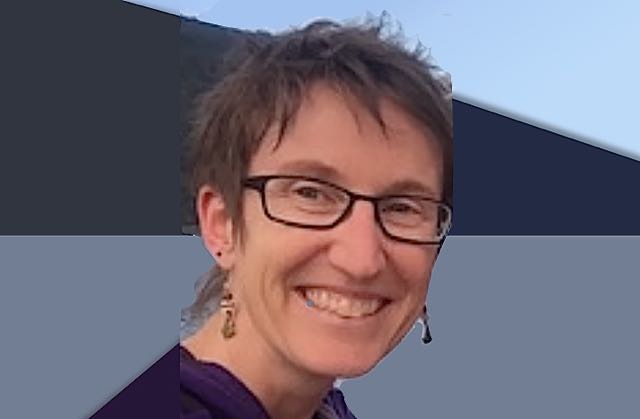 By Heather Coulehan, Social and Emotional Learning Coordinator
"We need authentic ongoing conversations to integrate training across agencies… Our staff need time to participate in reflective practice including local cultural activities"

Alaska school board member
"Authentic ongoing conversations" are at the heart of school transformation. Chapter 5 in Transforming Schools: A Framework for Trauma-Engaged Practice in Alaska explores how real and lasting change requires ongoing and embedded professional development rather than one-time training.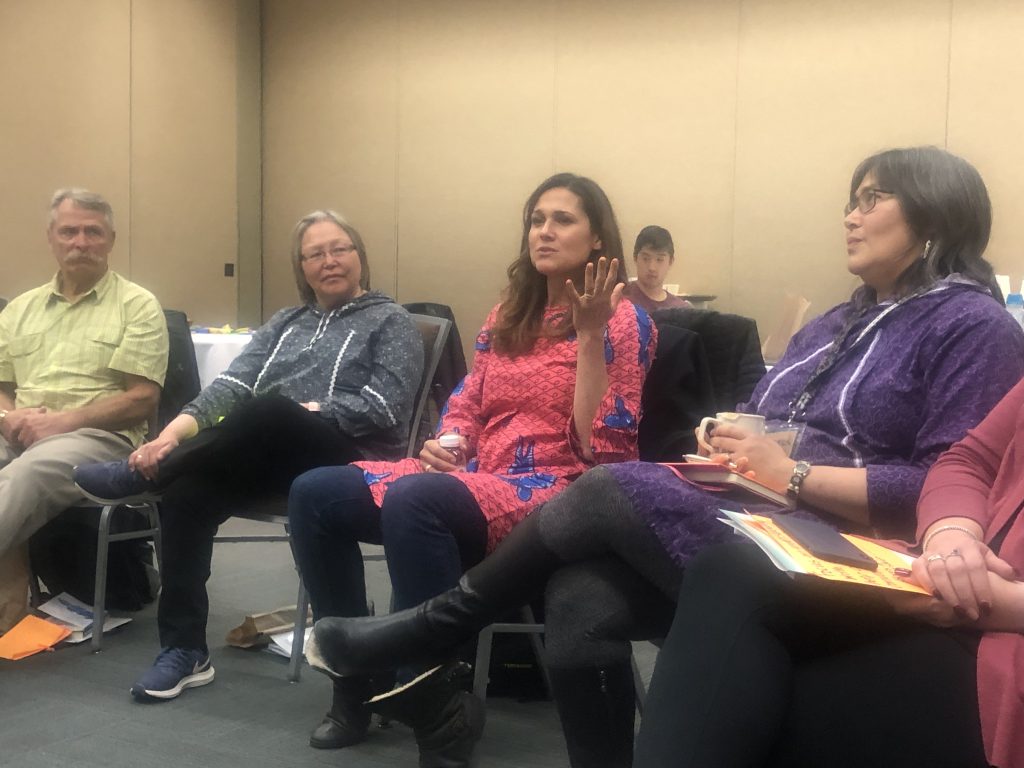 Collective Efficacy: Shared Learning and Shared Action
All of the adults in a school community, Board members, Tribes, administrators, classified and teaching staff, Elders, have a crucial role in creating trauma engaged learning environments that are safe and supportive. Professional learning helps each person confidently step into their role supporting students and build skills for putting trauma-engaged approaches into practice.
Chapter 5 reminds us that, "Professional learning for trauma engaged schools should focus not only on effective practice, but in cultivating a shared belief that together the school community can make a difference"(p. 37) This is called collective efficacy, the belief that by working together through shared action the school and community can positively impact outcomes for students. According to Hattie's 2009 review of over 800 evaluations, collective efficacy is the factor that can most influence student achievement.
Characteristics of Effective Professional Learning
"Adults have to know it and model it first."

Alaska 5th grade teacher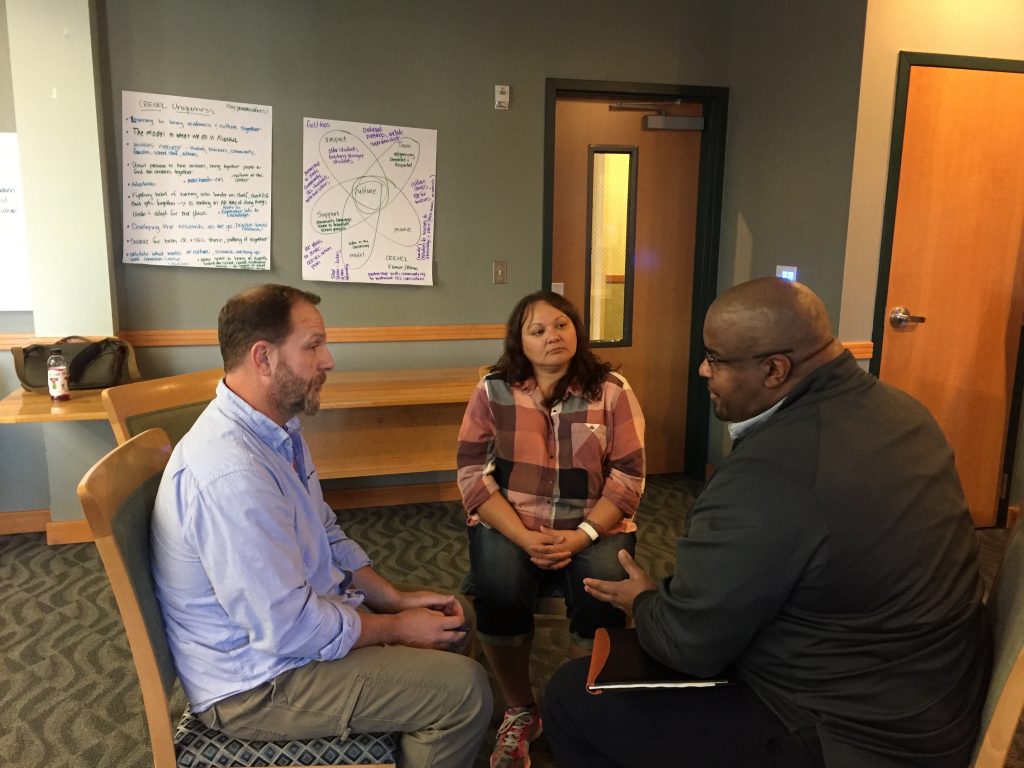 Before they can impact student achievement though, adults in the school community need professional learning to "know it and model it first". Professional learning can take many forms – in-services, staff meetings, coaching, observation, conferences, professional learning communities (PLC), and book studies. Learning Forward, a national organization that builds capacity for highly effective professional learning describes the characteristics of effective professional learning.
Role- Specific: Adults learn best when the content is relevant to their role in schools and improves their ability to do their job. Effective professional development helps adult learners apply their learning to their job in authentic ways.
Collaborative: Adult learners need to interact with the content and with each other in order for learning to happen. When schools, families, and communities partner in learning together, it aligns trauma engaged approaches with community values, strengthens relationships and reflects place-based cultural dimensions of teaching and learning.
Reflective: High-quality professional learning provides built-in time for adult learners to think about, receive input on, and make changes to their practice by facilitating reflection and soliciting feedback.
State-Wide Collective Efficacy
Professional learning that builds relationships and trust across the state fosters a state-wide collective efficacy for trauma engaged schools. Since September 2016, AASB has hosted an annual Champion Gathering for our grant partner districts. This year nine districts participated in a pre-conference at the Department of Education and Early Development Safety and Well-being Conference including Bering Strait, Hoonah, Hydaburg, Juneau, Kodiak, Lower Yukon, Nome, Sitka, and Yukon Koyukuk School Districts.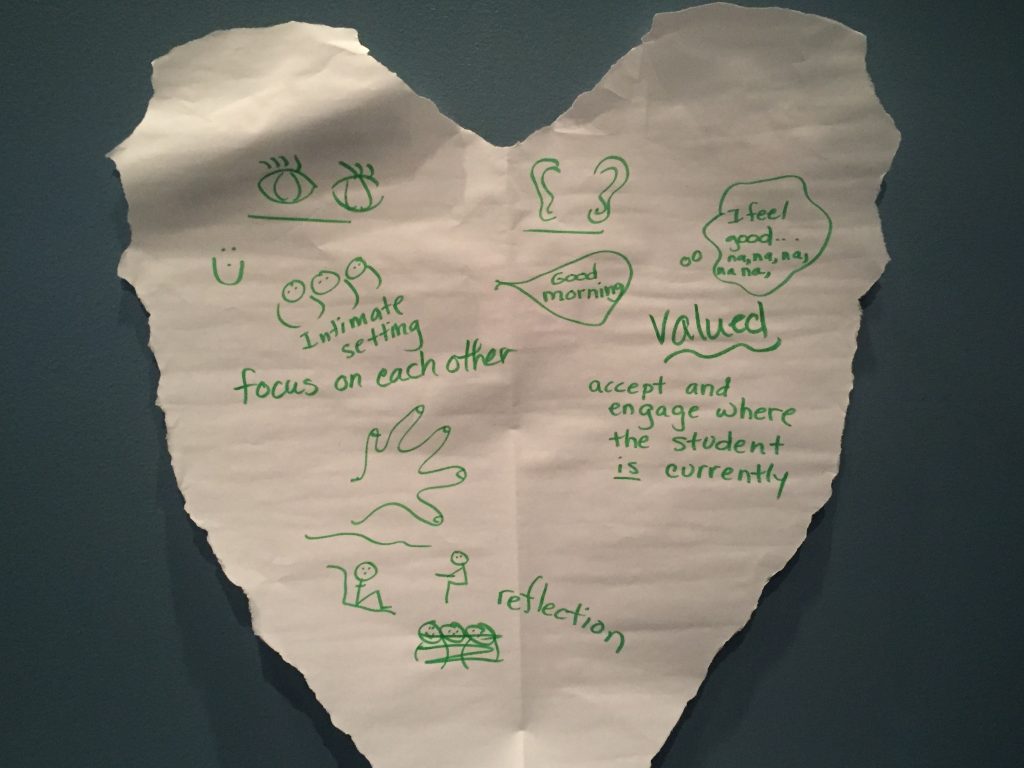 Over the two days, Champions developed a vision, which affirmed that, "Using the collective wisdom of the Champion Team, we acknowledge it is imperative to change the system by challenging the status quo. In our two days together, we are committed to taking action to impact ALL children and families by:
Building a relationship and trust across the state
Creating a collective understanding about trauma engaged practice and
Supporting community partnerships for learning"
One Champion reflected on the value of learning from peers, another quality of effective professional learning. "I see the immense benefit of having peer support in this process. I appreciated that everyone was so willing to share their successes and challenges. I learned from the group in so many different areas, and beyond that, felt uplifted in the knowledge that I'm not alone in the urgency I feel. It was powerful to hear the honesty in the room."
AASB Ongoing and Job-Specific Professional Learning
"Now that we have a common trauma-informed language, a conversation at lunch becomes a valuable brainstorming session. It has brought our staff closer together. We wanted trauma-informed practices to help us change the culture in our school. We've realized that the change starts with us."

Alaska teacher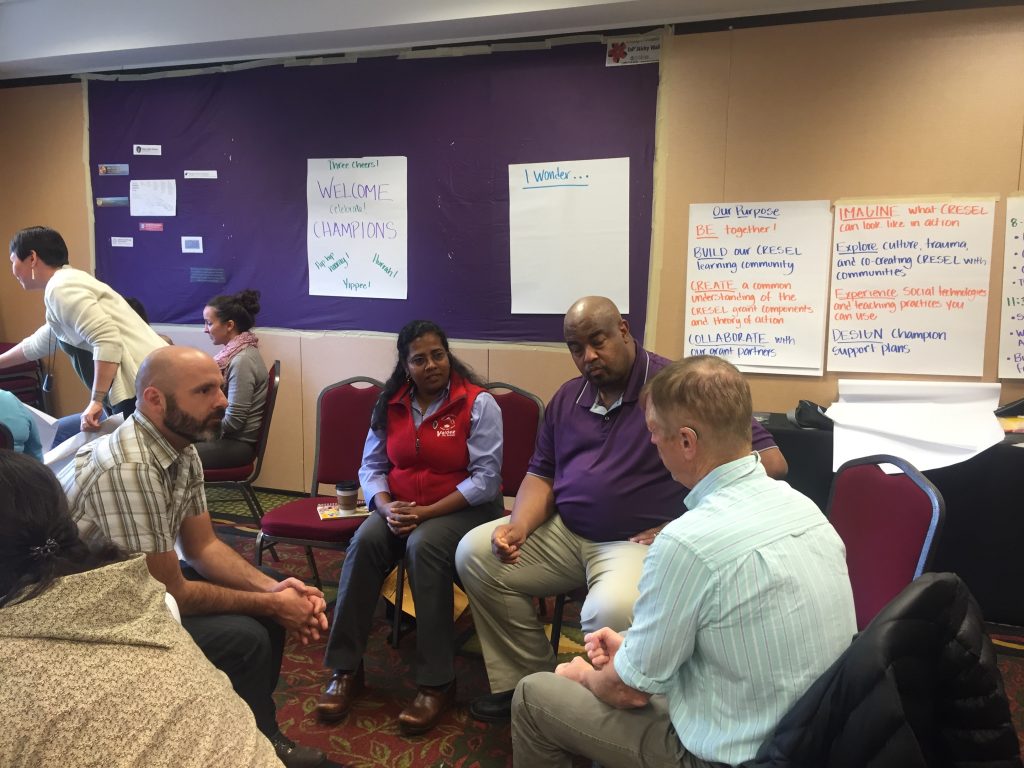 As mentioned, a "one and done" training does not make a change. After in-person gatherings, AASB partner districts have a variety of opportunities to continue ongoing and role-specific professional learning about trauma engaged practice. This supports staff in making connections between their learning, their experience on the job, and district initiatives.
AASB offers a number of professional learning communities (PLCs) focused on family partnerships, post-secondary success, and Culturally Responsive Social and Emotional Learning, and others. Champions meet monthly building on the knowledge of the group and new resources available to move forward their respective work.
SEL Champions also meet monthly in a professional learning community (PLC) via video conference that draws on knowledge of the group. The group considers training or implementation challenges and helps identify key solutions to improve impact for students. Topics have included adult SEL skills, SEL and PBIS, youth voice, afterschool connections, leadership supports, co-creation, and district presentations about their work. Champions use a shared google doc for collaborative conversations.
The Board's Role in Professional Learning
"How do school boards create the CONDITIONS so that schools can create high trust/low stress environments, rebuild the natural confidence of the most marginalized students, and improve their ability to turn inert facts into useable knowledge?"

Zaretta Hammond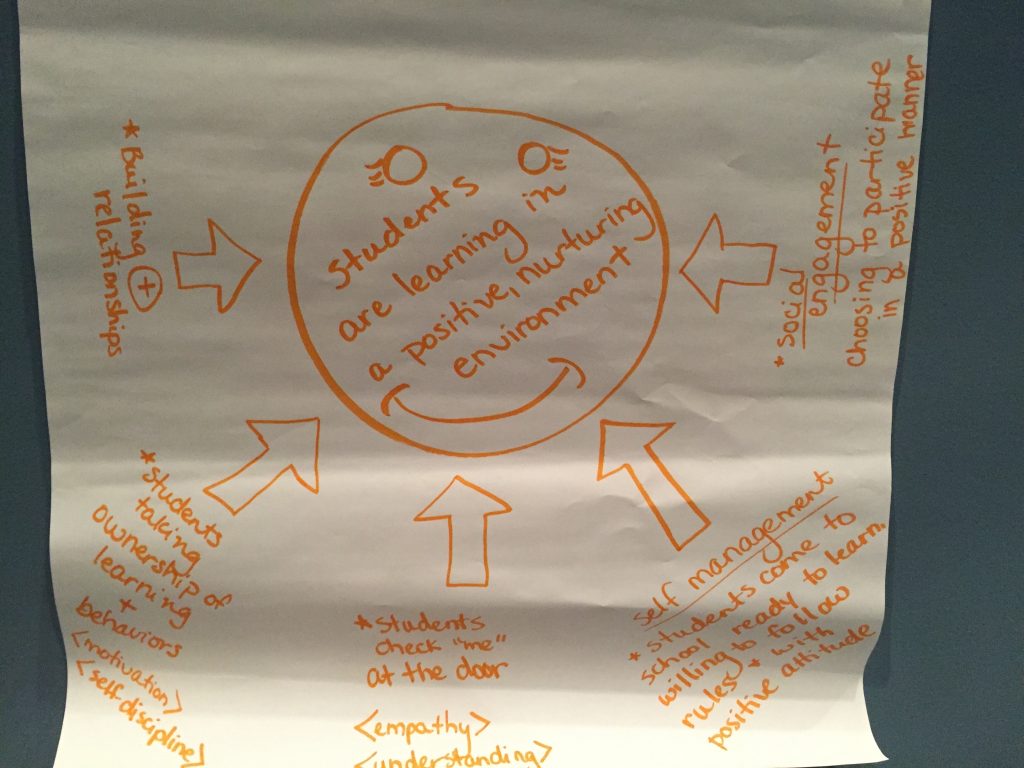 Professional learning is a foundational condition for creating high trust/low-stress environments. Chapter 5 in Transforming Schools offers reflection questions and suggested steps to consider for your district:
How does your district support learning about trauma-engaged practice for all of the adults in the school community in a sequenced, job-embedded way throughout the year?
What professional learning do you need as a board around trauma's impact on learning, resiliency, and strength-based approaches to trauma engaged schools?
What resources does your budget include to support school staff, families, and the community to learn together?
# # #