Professional Learning

Professional learning is where we can uplift each other and support one another to create opportunities for stronger, more resilient students, and for future generations.

Alaskan Educator
What is this section about?
This section offers action steps and resources for intentional, effective, and cohesive professional development to create an adult culture that can transform schools through a community-responsive approach. It was developed to address the following professional learning considerations realities in Alaska.
School staff members often receive one-time training on topics, however real and lasting change requires ongoing professional development and reflective practice. Continuing opportunities for learning and reflection are critical for all who work with students: school administration, teaching staff, paraprofessionals, support staff, afterschool providers, and community members. Everyone in a school community has a role and needs to be prepared to support students.
Many school staff in Alaska say they are not prepared to integrate trauma engaged approaches in culturally responsive ways. Further, frequent migration of teachers in and out of communities can have a stop-and-start effect that makes it difficult for schools to move past implementation barriers. Embedding long-term sustained professional learning in school practices can help overcome these barriers.
Authentic partnership means learning from and with the community. By partnering with communities and families, schools align trauma engaged approaches with community values and strengthen the place-based cultural dimensions of learning and teaching. This kind of shared professional learning experience builds skills in both the school and community and strengthens relationships, trust, and collective efficacy.
Community Adaptations
The content of this chapter is offered to district leaders, school staff, and community members with an understanding of their different roles in the work of transforming schools. The intention is to provide support materials and resources that can be adapted to each role and make practices culturally relevant and aligned with each community's strengths, norms, and expectations.
Trauma Engaged Schools Knowing to Doing Video Library
The Trauma Engaged Video Library offers over 50 peer-led and statewide experts short videos tied to the topics in the Framework. They are under 10 minutes and easily accessible for personal review or in a group setting to stimulate discussion. Below is the video series for this chapter.
Click on the banner on the top left of the video screen to see the chapter video titles.
What can leadership do?
Click each section below for more info.
What can staff do?
Click each section below for more info.
---
Milestone Guide
The Transforming Schools Guide offers some steps and a starting point to deepen personal growth, establish a common vision with colleagues and community, and remind each of us that this is a process of preparing, starting, applying, and refining our trauma engaged work. Individuals and teams move through the steps and cycle many times to continue to improve upon and deepen our trauma engaged approach. Seeing the path forward and celebrating successes are key components of effective implementation. These Milestone guides offer four levels of section to complete, broken out by role. Each of the 11 components within the framework and toolkit.
---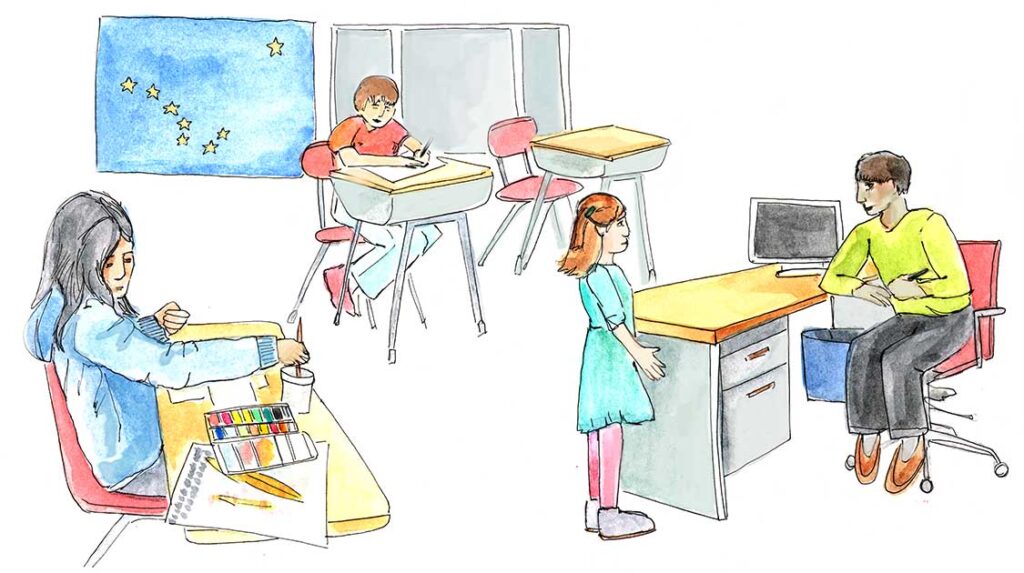 Additional Resources for Leadership
Additional Resources for Staff