Relationship Building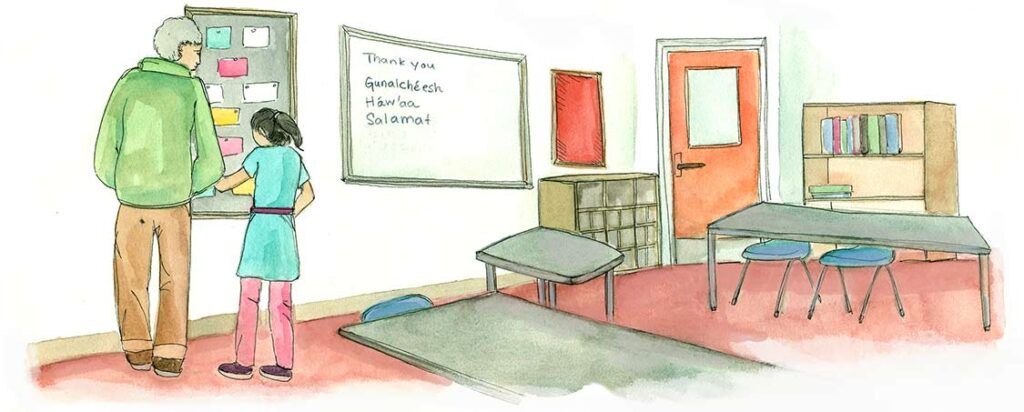 See connections in all things because all things are related.

Alaska Native Values
What is this section about?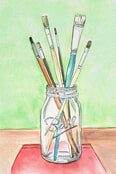 Relationship building is at the foundation of any trauma-engaged approach. Strategies that strengthen supportive relationships help students, staff, and communities make positive, caring connections between each other and within the school environment. Students who feel safe, secure, and connected achieve greater success. Transformative schools help foster relationships at all levels between adults and students, among students, and among adults in schools, within families, and within communities. This section includes information on building capacity in school districts to foster supportive relationships between all members of the school community (staff, students, and families).
Community Adaptations
The content of this chapter is offered to district leaders, school staff, afterschool providers, and community members with the intention of supporting a whole school, whole community approach. The toolkit is offered with the understanding it may need to be adapted to make the practices culturally relevant and to align to each community's strengths, norms, and expectations.
What Can Leadership Do?
Click each section below for more info.
What Can Staff Do?
Click each section below for more info.
---
Additional Resources
Click each section below for more info.
More Resources
52 Wolpow, R., Johnson, M.M., Hertel, R., & Kincaid, S.O. (2011). The Heart of Learning and Teaching: Compassion, Resiliency, and Academic Success. Olympia, WA: Office of Superintendent of Public Instruction.
"Paper Tigers" video
The principal of Lincoln High School changes his school's approach to discipline to help students overcome traumatic events.
"Connected and Respected"
This elementary curriculum is based on the nationally recognized Resolving Conflict Creatively program on conflict resolution and social and emotional learning.
Positive Behavioral Interventions and Supports (PBIS)
The broad purpose of PBIS is to improve the effectiveness, efficiency, and equity of schools and other educational institutions. PBIS seeks to improve social, emotional, and academic outcomes for all students, including students with disabilities and students from underrepresented groups.