Support Services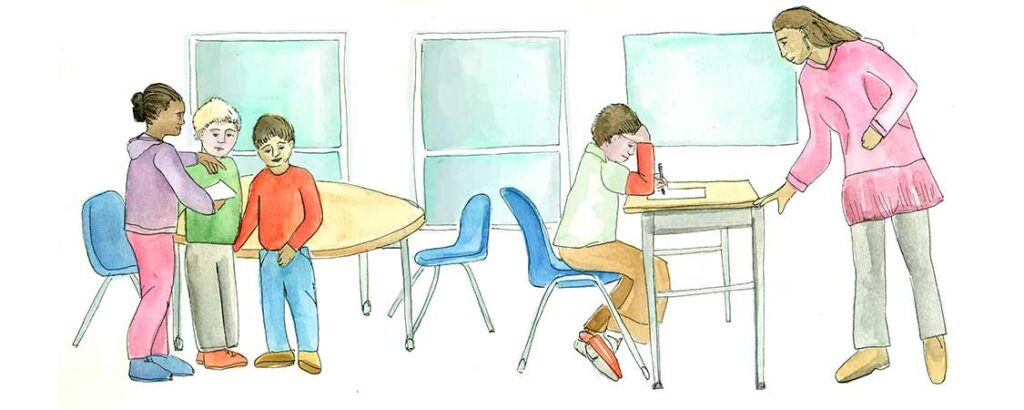 I'm optimistic that schools can become the best place and a refuge for kids who experience social, emotional, and mental health challenges.

Community Provider
What is this section about?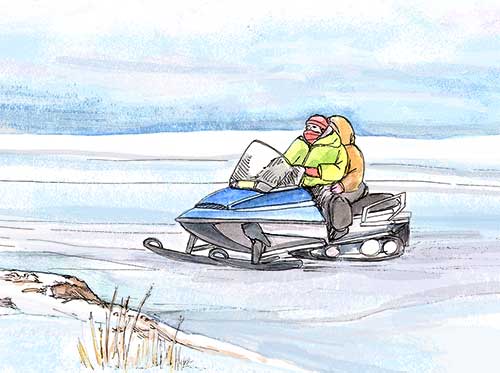 Support services in schools help students and families address academic, behavioral, and mental health challenges that may be barriers to student success. Support services are an important part of a trauma-engaged system, but Alaska school services often look very different from services in other places. Because of these differences, Alaskan schools can benefit from working closely with community organizations to shape and enhance support for students and families.
What do we mean by support services and what does each provider offer? Support service providers in schools may include nurses, counselors, and social workers. Schools may also employ other specialists like school psychologists, and speech, occupational and physical therapists. For the purposes of supporting trauma-engaged work in schools, support services providers work most effectively when they work as a team with other school staff certified and classified school staff, family members, and community organizations. These organizations could include public safety officers, local tribes, clinics, community mental health providers, domestic and sexual violence prevention organizations and others.
This chapter explains how to build capacity in school districts to intentionally provide support services to students and their families.
Trauma Engaged Schools Knowing to Doing Video Library
The Trauma Engaged Video Library offers over 50 peer-led and statewide experts short videos tied to the topics in the Framework. They are under 10 minutes and easily accessible for personal review or in a group setting to stimulate discussion. Below is the video series for this chapter.
Click on the banner on the top left of the video screen to see the chapter video titles.
What can leadership do?
Click each section below for more info.
A. Brainstorm a facilitated discussion with staff, families and community members about various ways to harness strengths and address gaps in support services like the reallocation of existing resources. Invite a representative group of stakeholders that includes youth voices.
B. Update current job descriptions to allocate more time for qualified personnel to provide support services to students and their families; always include a Trauma Engaged School lens.
C. Build meaningful partnerships and agreements (Memorandums of Agreement, Release of Information) with community providers and partners, as well as providers that may offer telehealth, and distance delivered services.
D. Provide space and time for staff to use team approaches for working with students who may need additional support to succeed.

Circle Forward is a system for collaborative governance. Its methods and tools enable networks and organizations to design their own inclusive and equitable governance systems around the principle of Consent.

In the BARR model, teachers meet weekly to discuss each student in the cohort's performance at a very granular level with a focus on identifying strengths, fostering relationships, and engaging with students more deliberately.

The Collaborative Team Approach from New Jersey uses the active cooperative involvement of diverse school and/or community resources to comprehensively study and creatively problem-solve the educational issues which place students at risk for school failure.
E. Recognize that all staff in schools provide some level of support services. Provide ongoing professional development (revise topics regularly) about how to provide appropriate support services for students and families.

Include regular Trauma Engaged schools training in staff meeting agendas.
Recognize the role special education staff play in meeting the needs of students.
Recognize all school staff need to be involved paraprofessionals, lunch staff, bus staff, custodians and provide support and training.
In staff meetings, model some examples of tools to use with students to help self or co-regulate.
Offer training and tools for reporting professional boundaries violations, mandatory reporting training, and key tools for safety planning for families or students.
Work with partners to share information on key topic areas. (PD, curricula delivery)- establish a MOA with organizations to make this systematic.
What can staff do?
Click each section below for more info.
---
Milestone Guide
The Transforming Schools Guide offers some steps and a starting point to deepen personal growth, establish a common vision with colleagues and community, and remind each of us that this is a process of preparing, starting, applying, and refining our trauma engaged work. Individuals and teams move through the steps and cycle many times to continue to improve upon and deepen our trauma engaged approach. Seeing the path forward and celebrating successes are key components of effective implementation. These Milestone guides offer four levels of section to complete, broken out by role. Each of the 11 components within the framework and toolkit.
---