Turning Learning Into Action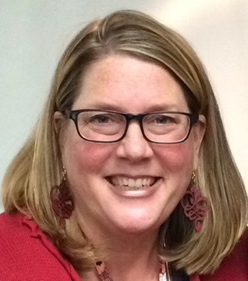 By Timi Tullis, Associate Executive Director
There sure has been a lot of learning happening over the past two months!
From AASB's 66th Annual Conference to our Winter Academy, we've offered a LOT of information to assist board members in enhancing their skills and knowledge. Now that you've gotten home, unpacked your luggage, and are feeling energized, its now time to share all you learned with your board; but where do you start?

Hopefully, you made the most of your time at the AASB conferences: meeting fellow board members from other parts of the state, sitting in on a handful of presentations, getting to know some of the Youth Leadership Institute attendees, and talking to the exhibitors that were in attendance. Now it's time to build upon the relationships you started and think of how these new acquaintances can benefit your district in the future.
Here are five follow-up tasks to complete after conferences that will help to ensure that the benefits continue long after the event is done.
Review your notes and share with others what you learned
The first thing to do when you get home from an event is making a list of the things you think are worth sharing with your fellow board members. Get that done as soon as possible, or you may forget some of the finer details.
At your next board meeting, ask for time to report on what you learned, have a written report for all the other members, AND expect the same from your fellow members. If your board was strategic, someone from your district was able to attend each of the 17 sessions provided at the annual conference and most of your board attended the School Law and Equity days during the Winter Academy.
If you had youth in attendance at the annual conference be sure to make space at an upcoming meeting for them to present all they learned during the conference.
Visit the AASB website or Facebook page to access the post-conference information
To view and download resource materials, photos, and movies from the annual conference visit https://aasb.org/aasb-66th-annual-conference/. In addition, there are slideshows from presenters so you can share the information with others who were not there. You can also become a fan of the AASB Facebook page, and visit the aasb.org website to keep up with current developments.
Follow up with AASB Staff or the Board of Directors
Many individuals have ideas and thoughts for future conferences that would be helpful for the team at AASB to know about. Share with AASB staff ideas you have for sectionals, keynote speaker options, or sessions that you or your board might like to see at future meetings. The staff at AASB wants to meet the needs of the membership, so any thoughts and ideas are appreciated. Be sure to do this while it is fresh in your mind; consider what worked well and what didn't. If you and your board got motivated to do a board retreat, remember that the staff at AASB can help facilitate topics at your request.
Commit to the changes you will make
Was there a speaker you heard that gave you something to think about in terms of how to improve your board, or how to act differently in your personal life? Discuss with someone else what you plan to do differently after listening to a keynote speaker or other presenter. Did you hear about a great workshop that AASB staff could come and do with your board? Possibly a self-assessment, or goal-setting workshop? Did Donna Oser inspire you to revisit your Strategic Plan? Or, is it time to review your policies and get them back on track?
In your personal life, will you reach out to the youth in your community more, or will you make an effort to reach out to someone you don't know in an attempt to learn more about their life? Think about what you and your board could do differently now that you are aware of new information.
Remember, there's more to come!
AASB will have the first Legislative Fly-In tied to our Leadership Academy on February 8-11, 2020 in Juneau. John Sedor is offering a special session for Superintendents and their board chairs on Friday before this Fly-in. It is a free opportunity to work as a team and get some ideas to help move the team forward.
Another opportunity is a free webinar series for first-term members, though anyone can attend. The schedule can be found here. The 2020 webinar series kicks off January 7, so get signed up to ensure that you can be the best board member possible!
The Spring Academy/Fly-In, March 28-31, is a great opportunity to improve your knowledge of issues affecting schools in Alaska, equip you with the basics of the legislative process, and help you connect with your legislative delegation.
Last but not least, the AASB 67th Annual Conference will be held at the Hotel Captain Cook on November 5-8, 2020. Mark your calendars now.
Let the learning continue!
# # #